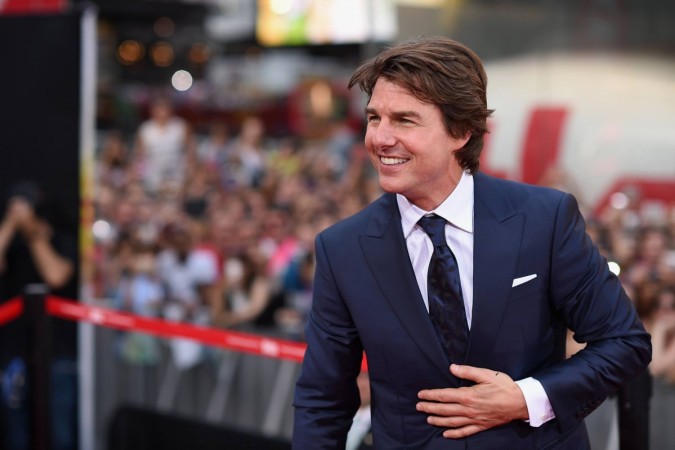 Mission: Impossible began shooting in Paris last week. In pictures posted by director Chris McQuarrie and a number of fans who thronged to the shooting location, it was clear that Ethan Hunt has returned with a bang. However, Justice League actor Henry Cavill was nowhere to be seen.
Also Read: Tom Cruise reaches Mission: Impossible filming location in complete MI style!
However, though a few days late, the Man of Steel actor has made his way to Paris to join the MI team. And he looks unrecognizable!
Growing a mustache for his role in the sixth Mission: Impossible movie, Cavill was clicked alongside Cruise and director McQuarrie. The picture was then posted by McQuarrie on his Instagram account.
Standing against the beautiful Eiffel Tower, the picture shows The Mummy actor Cruise's hair ruffled in the wind, with the mustached Superman smiling bright into the camera. The location looks like a roof of a building and given that the two MI actors looked suited up with gloves and safety gears, it can be presumed that the trio was shooting for an action scene.
Discussing about the fight scenes and stunt sequences in Mission: Impossible 6, makers did confirm that the film will beat all its past stunts, including the epic Burj Khalifa stunt.
With the makers raising stakes on the action sequences in the Mission Impossible sequel, the recent picture shared conveys that there will be many breath-taking action scenes that will wow fans.
Details on Cavill's role are still under the wrap, but it is speculated that the actor could be playing an undercover agent who will backstab Cruise's Ethan Hunt.
Apart from revealing the first look of Cavill, the director has been actively sharing pictures from the sets to tease fans.
MI 6 also stars Rebecca Ferguson, Simon Pegg, Vanessa Kirby, Sean Harris, and Alec Baldwin. Mission: Impossible 6 releases on July 27, 2018.