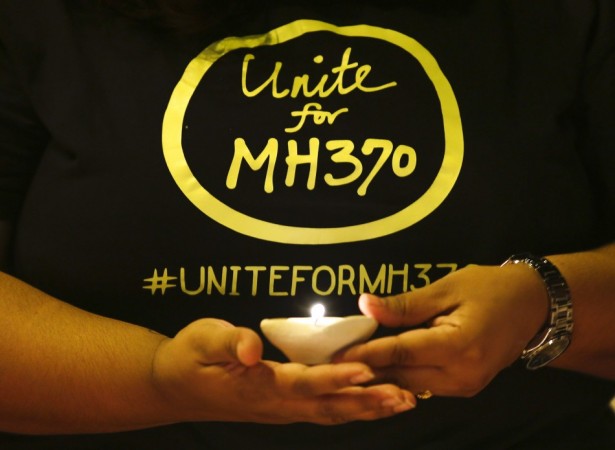 The co-pilot of the missing Malaysia Airlines flight MH370 made a desperate call from his mobile phone as the plane was flying low near Penang, in the morning it vanished, a new twist into the missing flight's investigation reveals.
The latest breakthrough to the investigation is said to have been traced after the nearest telecommunication tower in Penang (Malaysia's Island) picked up phone signal in the early hours of 8 March, which has now been traced back to the co-pilot Fariq Abdul hamid's phone.
The latest discovery reported by Malaysia's newspaper, New Straits Times, has revealed that the investigators are now trying to piece together the new lead in their attempt of getting to the bottom of what had happened moments before the Boeing 777-22ER jet mysteriously vanished from the civilian radar, some 200 nautical miles (320km) northwest of Penang on 8 March.
The paper said that the aircraft carrying 239 pepole on board, was flying low enough for the nearby tower to pick up the co-pilots signal.
Although the call reportedly ended abruptly, it has been established that the contact was definitely made with the aforementioned telecommunication sub-station in Penang state.
The paper said that it was unable to ascertain who exactly the co-pilot was trying to call as the sources chose not to divulge details of the investigation. The links that investigators are trying to piece together are also unclear at the moment.
"The telco's (telecommunication company's) tower established the call that he was trying to make. On why the call was cut off, it was likely because the aircraft was fast moving away from the tower and had not come under the coverage of the next one," the source was quoted as saying.
The latest revelation also heightens the suspicion that someone could have deliberately precluded Fariq from using the mobile phone, an indication that once again points towards the possible theory of hijack.
The paper also revealed that the last call he made was no more than two hours before the flight took off at 12: 41 am from Kuala Lumpur. That call was to his regular contact.
A different set of sources reported to be close to the investigations, told the same newspaper that Fariq's phone had been initially switched off before the plane took off.
"At one point, however, when the airplane was airborne, between waypoint Igari and the spot near Penang (just before it went missing from radar), the line was reattached," the sources told the news outlet.
"A reattachment does not necessarily mean that a call was made. It can also be the result of the phone being switched on again," the sources added.
(Ed:AJ)