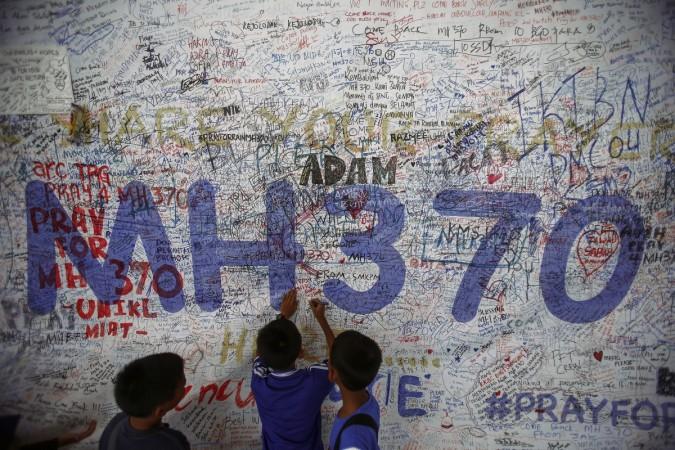 The discovery of 58 'hard objects' inconsistent with the Indian Ocean seabed by Australia-led search team looking for the missing Malaysian flight MH370 has once again revived hopes that the six months-long mystery may get solved soon.
Reports suggest that the Joint Agency Coordination Centre (JACC), which has experts from Australia, Britain and the US, are confident that the likely resting place of the missing MH370 Malaysian Airline has to be the 60,000 sq km arc in the Indian Ocean, which is 1,800km off the coast of Western Australia.
"We have only discovered 58 solid objects, but yet to learn if they are from (Malaysia Airlines) flight MH370. We have to verify whether the objects are the plane's wreckage or hard rocks before coming to a conclusion," Malaysian Transport Minister Liow Tiong Lai said in a press conference, reported Malaysia Chronicle.
Liow also said Malaysia's Petronas will be deploying its "Go Phoenix" - an oil exploration vessel to assist the MH370 search mission at the southern Indian Ocean floor.
He said the asset, which is commonly used in oil exploration, is expected to arrive in Perth on 21 September.
The Malaysia Airlines' Boeing 777-200 carrying 239 passengers, including 154 Chinese nationals mysteriously vanished on 8 March en route to Beijing from Kuala Lumpur.
Earlier this month, the Australian authorities sighted the objects through satellite-tracking data and flight-simulation analysis.
Australian Transport Safety Bureau Chief Commissioner Martin Dolan, however, told The Times that they were still not quite certain if the objects were plane wreckage.
The "hard spots" could even turn out to be geological features. "There is nothing that has screamed out and said 'It looks like an aircraft'," he said. "It's still a hell of an area. The area is horribly, horribly complicated."
"While it is impossible to determine with certainty where the aircraft may have entered the water, all the available data indicates a highly probable search area close to a long but narrow arc of the southern Indian Ocean," Dolan added.
Currently the experts are carrying out a sonar survey of a remote patch of the southern Indian Ocean, an area that previously has never been explored in such detail.
The sonar search will provide searchers with information on the depth of the water and the composition of the sea floor in the search zone, following which, the team will carry out an underwater exploration search for the MH370 plane wreckage.