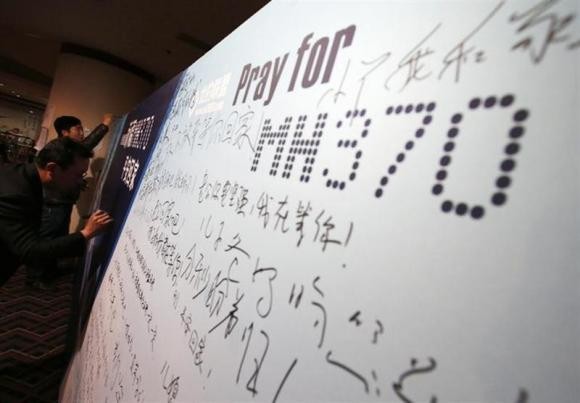 Even as hope for finding the missing Malaysian airline seems fading, China has announced that it will continue the search and has sent another team for underwater search in the Southern Indian Ocean to look for the aircraft that seems to have vanished into thin air along with 227 passengers and 12 crew members on-board on 8 March.
A local Chinese newspaper reported that China has dispatched a Navy vessel 872 to southern Indian Ocean.
"Navy vessel 872 with strong underground searching capacities has left for the southern Indian Ocean and is expected to arrive on 10 May," said Wang Zhenliang, deputy head of the center, reported Xinhua on Friday.
The flight MH370 had departed from Kuala Lumpur International Airport on 8 March 2014 at 00:41 local time (16:41 UTC, 7 March) and was scheduled to land at Beijing Capital International Airport at 06:30 local time (22:30 UTC, 7 March).
But since then, it had no contact with the traffic control and has now been concluded that the aircraft has crashed near the southern Indian ocean.
Of the 227 passenger on-board the Malaysian airline, 152 were Chinese citizens. Till now, China has sent a total of 18 naval vessels, 13 planes and used 21 satellites for the search operation to locate the missing aircraft.
Earlier on Thursday, the relatives of the missing passengers were told by the Malaysian airline staff that its assistance centers will be closed down and advised the relatives to go home, who have been staying at hotels in Malaysia waiting for any news on the missing passengers, since March.
(Ed:AJ)