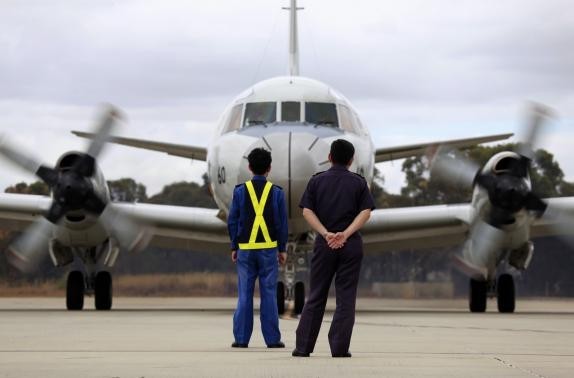 Authorities have further complicated the ever growing mystery of the missing Malaysia Airlines flight MH370, by revealing on Monday that the last words heard from the plane's cockpit was not "All right, good night" after all.
The sign-off message to air traffic controllers, which were earlier said to have been spoken by the plane's co-pilot, was considered one of the most credible revelations on what was going on inside the plane before it vanished from radar on 8 March morning.
Malaysia's Transport Ministry said that the final voice transmission from the plane's cockpit of Flight 370 was actually "Good night Malaysian three seven zero."
Authorities have given no explanation for the discrepancy between the two quotes, while investigators are still trying to figure out if the last words were indeed spoken by the plane's co-pilot as asserted earlier.
The growing confusion tends to raise further suspicion if the dimension of hijack or terrorism holds true after all. Investigators are not sure any more, if the last words earlier thought to have been spoken by the co-pilot could actually be the voice of someone inside the plane, who ultimately took control of the flight.
Although the new language is considered routine and holds no credible evidence suggesting anything untoward happened inside the plane, the change in wordings weeks into the search for the ill-fated plane, does raise questions about Malaysian officials handling of the entire issue.
"It speaks to credibility issues, unfortunately," CNN quoted its aviation analyst Mary Schiavo as saying.
"We haven't had a straight, clear word that we can have a lot of fidelity in," he said adding: "We have the tragedy of the crash, we have the tragedy of an investigation gone awry and then we have questions about we go from here."
The complications and sings of mismanagement tend to occur as the Malaysian Government is increasingly suspected for hiding something from the very beginning. Malaysian authorities have always defended their handling of the situation though.
Acting Transportation Minister Hishammudin Hussein said on Monday that the authorities are not hiding anything, nor are they declining to release any information of the missing flight.
"We are not hiding anything," he said. "We are just following the procedure that is being set".