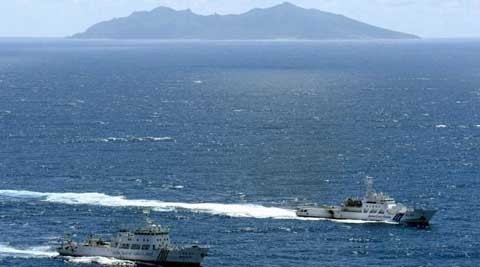 As details of the Malaysia Airlines plane that disappeared on Saturday 8 March off the coast of Southeast Asia continue to emerge, questions are starting to arise on how long could survivors make it in the open sea.
Several countries have joined in the search for the plane with 239 passengers onboard. The primary concern over a plane crash in the open sea is surviving the crash itself, over 95 percent of the passengers involved in a crash can survive, according to National Transportation Safety Board (NTSB).
According to some experts, there are many survival options that passengers can use, such as wearing suitable clothes and shoes.
"Imagine having to run away from a burning plane. If you have to do that, how well are your flip-flops going to perform? How well are your high-heeled shoes going to perform?" said Cynthia Corbett, a human factors specialist at the Federal Aviation Administration (FAA) in a statement.
Passengers sitting behind the wing had 40 percent higher chance of survival than passengers seated at the front.
Again, the first few seconds after the crash are crucial - people need to stay calm and strive to move out of the plane, if possible. Passengers often panic and are unable to unbuckle themselves from the seat. According to NTSB reports, they have found many crash victims in their seats with seat belts still buckled.
A passenger can greatly increase chances of survival with the use of life raft. Using life raft makes him/her less likely to get tired from the seawater or an attack by a shark. Moreover, life raft attracts birds and fishes, which can be sources of food.
Some added advantages of life rafts are that they are usually equipped with fresh drinking water, first aid boxes, a canopy and flares to protect passengers from any dangerous elements. However, not all planes carry life rafts.
Most of the commercial aircrafts flying over 50 miles or more offshore are required to carry life rafts, according to the Federal Aviation Administration (FAA). However, in some cases, FAA has waived off the rule for planes which have a life vests for all of its passengers and do not fly above 25,000 feet from the ground. And it still remains unknown, whether the Malaysian Airlines Flight 370 was carrying life rafts.
Though life raft provides some benefits, survivors still have to fight with starvation and dehydration.
Temperature, health and humidity are major threats in the survival of passengers without water.
"Offshore, most turtles, birds, and fish are safe to eat without cooking. Marine toxins in the flesh of fish, as a rule, are relatively uncommon." National Geographic quoted Claude Piantadosi, a professor of medicine at Duke University Medical Center.
Without some kind of floating device or a life raft, surviving in the waters can exhaust a person within hours, especially if the water is cold.
One of the major concerns is hypothermia - a lethal condition that occurs in water when the temperature drops to 16 degree Celsius. The surface water temperatures in the Gulf of Thailand, the possible region where the Malaysian Airlines flight might have crashed is approximately 27 degree C, which can be a relief as it increases the possibility of survival of people.