As over 20 countries join in the massive search operation for the missing Malaysia Airlines flight MH370, rockstar Courtney Love has claimed she saw what looked like the airplane's wreckage and oil slick, off the south-west coast of Vietnam.
The wife of late singer Kurt Cobain posted a message on her Facebook page on Monday, along with a satellite photo, which she shared on satellite site Tomnod, suggesting what she saw could be connected to the plane that went missing since 8 March.
Post by Courtney Love.
Love said she decided to help in the search for the missing plane, after she saw an article on Tomnod inviting crowdsourcing.
"Yeah I went to the satellite site and just uploaded tons and tons of pictures. I really doubt aliens took it. It's got to be somewhere. I'm a little obsessive," Love told Daily Intelligencier, when asked if she found the spot herself.
"I mean I don't know anything about aviation per se. I saw an article asked people to help search on Tomnod.com so I decided to give it a shot," she added. "I figured a plane would still be leaking some fuel so I searched for signs of an oil slick. I found one and there appeared to be an object nearby. I don't know if it is the plane or not, but I figured I'd do my part and bring some awareness to the site, for the sake of all the families involved."
She went on to say that the least she can do is pray for the safety of the people onboard.
But unfortunately, the spot Love found had been noticed earlier. Tomnod ruled out the image but said it was an interesting clue and appreciate the efforts of the people.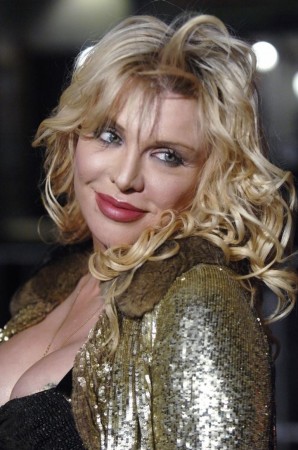 Love received flaks instead of praises for her effort, with scores of readers making fun of her Facebook post. But the truth is Tomnod has reportedly received millions of satellite images from concerned people around the world, who are trying to help in the search operation for the missing plane.
Tomnod is a project owned by satellite company DigitalGlob, which helps solve real-world problems by using crowdsourcing to identify objects through satellite images.
The Malaysian plane, carrying 239 people onboard, went missing on 8 March, just an hour into its journey from Kuala Lumpur to Beijing. Several theories, including those of crash and hijacking, did the rounds even as international communities extended their help in the search operations.
Malaysian Prime Minister Najib Razak had earlier said that the investigation has diverted focus to the safety of 239 people onboard the plane, hinting that it might have been hijacked. He added that search operations would focus on two possible corridors: northern corridor, covering areas from northern Thailand to the border of Kazakhstan and Turkmenistan, and the southern corridor that extends from Indonesia to the southern Indian Ocean.