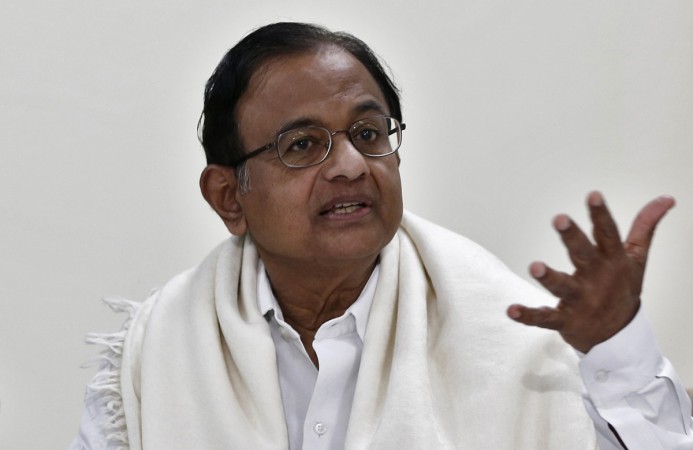 An inquiry panel that was investigating the issue of missing home ministry documents in the Ishrat Jahan case has found that the papers were "removed knowingly or unknowingly, or misplaced" in 2009, when P Chidambaram was the home minister. The investigation was conducted by Additional Secretary in the Home Ministry BK Prasad.
Prasad has not recommended any punitive action nor has he named Chidambaram in the probe, the Hindu reported.
The disappearance of the papers came to light first in 2013 when an officer had red-flagged it. However, action was not taken as the affidavit submitted to the Gujarat High Court in the Ishrat Jahan case was present, the Economic Times reported.
Earlier this year, GK Pillai, who was the home secretary in 2009, had alleged that P Chidambaram had made changes to the second affidavit to remove Jahan's Lashkar-e-Taiba link. The ministry during the court hearing had said that the intelligence reports, based on which the encounter was conducted, were inconclusive in connecting Jahan to LeT and the home ministry was open to a CBI investigation into the matter, according to the Indian Express.
The BJP had accused the UPA (which was in power at the Centre then) of playing politics with terror.
Prasad had questioned 12 present and former home ministry employees, who had access to the file from 2009-2016. According to his findings the papers went missing between Sept. 18 to 28, 2009.
The missing documents include office copy of the letter and enclosure sent by the then Home Secretary to the Attorney General (AG) on Sept. 18, 2009; the office copy of another letter sent five days later, the draft further affidavit vetted by the AG; the draft further affidavit amended by the then Home Minister on Sept. 24, 2009, and the office copy of the further affidavit filed with the Gujarat High Court five days later, the Hindu reported.
The Gujarat Police had killed Ishrat, Javed Shaikh alias Pranesh Pillai, Amjadali Akbarali Rana and Zeeshan Johar in an encounter on the outskirts of Ahmedabad on June 15, 2004. They were accused of plotting to kill then Gujarat chief minister Narendra Modi.