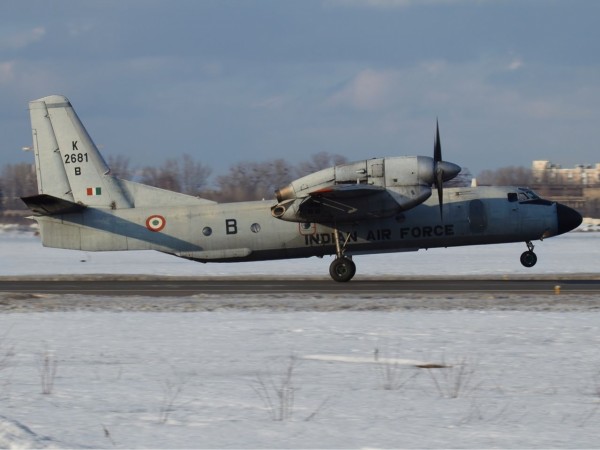 Search operations for the missing Indian Air Force aircraft AN-32 are being carried out by the Navy and Coast Guard in full force. Defence Minister Manohar Parrikar also reached Chennai to monitor the search operations for the aircraft.
The aircraft with 29 people on board went missing on Friday while on its way to Port Blair, the capital of Andaman and Nicobar Islands, from Chennai. The plane had six crew members, including two pilots and one navigator. Also on board were 11 personnel from the IAF including an officer, two personnel from the Army, one from the Coast Guard and nine from the Navy.
The IAF, Navy and Coast Guard pressed one submarine, eight aircraft and 13 ships into service to look for the plane. These include one C-130 plane, two AN-32s, two Dornier aircraft, two P8i maritime surveillance and anti-submarine warfare aircraft, and 12 ships with the Eastern Fleet Commander on board.
The aircraft had last made radio contact at 8.46 a.m, 16 minutes after take-off from Tambaram air base in Chennai.
The Navy and Coast Guard are out in full force to search for the missing AN-32 aircraft," Alok Bhatnagar, Flag Officer, Indian Navy, said on Saturday.
"The plane, which was on a routine courier service, took off at about 0830 hours from Tambaram and it was scheduled to land at Port Blair at 1130 hours but it is overdue," IAF spokesperson Wing Commander Anupam Banerjee had said on Friday.
When the plane was last detected it was 151 nautical miles east of Chennai, making a left turn with a rapid loss of height from 23,000 ft.