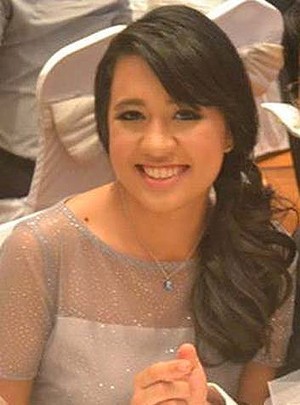 As suspicion grows towards the pilot of the missing Malaysia Airlines flight MH370 for his possible role in a hijack, Captain Zaharie Ahmad Shah's daughter, who was reportedly living in Australia, has flown back to Malaysia to be by her family's side, reports suggest.
As attention slowly grows towards the pilot's possible role, the daughter - recognized as Aishah Zaharie - has reportedly hit back on the speculations. She has been living in Australia since 2010, an Australian news website reported.
An unnamed friend of Aishah said that speculation about her dad was "killing the family".
"On what the international media wrote about captain Zaharie is not true (and) ridiculous. He's a nice man and loving father to his children," she was quoted as saying.
"What has been reported in the news by the international media ...very frustrating".
This comes after a spate of news reports which threw Zaharie into the spotlight and speculation grew on his role in MH370's possible hijack. One theory claims the pilot may have hijacked the plane as a political protest against Datuk Seri Anwar Ibrahim's latest sodomy conviction. Ibrabhim is the Leader of Opposition of Malaysia.
It was reported that hours before he took command of the airplane bound for Beijing, the pilot had gone to court for the sentencing of Anwar in a sodomy case. He was thought to have been upset by the High Court's decision to jail the opposition leader for five years.
British tabloid Mirror later posted a photograph of the pilot wearing a T-shirt with an anti-government slogan, an indication that he might have been really upset with the Malaysian government. The 53-year-old captain was, more importantly, a vocal political activist.
Another news report, posted a photograph of the pilot with a meat cleaver in one of his hands and a pot of chopped meat in another, suggesting a gory picture, although many people slammed the report, saying the pilot could have simply been doing his usual household chores.
Meanwhile, the pilot's daughter has been receiving messages of support from various well-wishers.
Malaysian Track Sprint Cyclist Azizulhasni Awang, who is thought to be one of the most successful athletes, has urged his 39,000 followers in Twitter to "Pray and keep praying" for Aishah's family.
"Captain Zaharie is our friend's daddy. (Our Melbourne's buddy). Our heart sank upon hearing the appalling news abt #MH370. Thoughts n prayer goes out to the passengers on board also to their families. Keep strong and sabr," he said.
"Salam to all my followers.Pray pray pray and keep praying . Captain Zaharie is our friend's… http://t.co/fesIXNcxna

— Azizulhasni Awang (@AzizulAWANG) March 9, 2014
Awang's wife Tya Boo tweeted: "Pray for Mh370...indeed so sad the pilot is my friend's daddy. Hope Aishah and family bersabar and banyak (patience and a lot of)."
Pray for MH370 ...indeed so sad the pilot is my friend's daddy..hope Aishah and family bersabar and banyak ... http://t.co/X7nCY4J6Ke — Tya Boo (@tyailyana) March 11, 2014
On 12 March, a 4-minute video titled Captain Zaharie Ahmad Shah was posted on YouTube, which featured images of the pilot with family and friends. The video has garnerned more than 110,000 views so far.
See the video below: