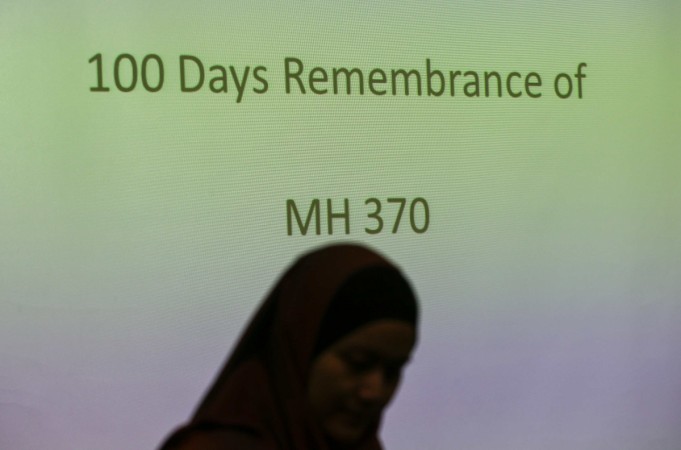 The UK satellite company Inmarsat has said that the team searching for the missing Malaysian Airlines Flight MH370 in the southern Indian ocean, are yet to search a particular area, where the Boeing 777 is most likely to have crashed – the area they have termed as 'Hotspot'.
Inmarsat's scientists told the BBC's Horizon programme that they had calculated the plane's mostly likely trajectory and determined a "hotspot" somewhere in the southern Indian Ocean, in which it is most likely to have crashed.
The flight simply vanished into thin air in the wee hours of March 8 while flying from Kuala Lumpur to Beijing with a total of 239 passengers and crew members on board.
Inmarsat determined the likely flight path of MH370 based on the hourly pings sent by the plane, leading scientists to draw two arcs – one extending towards north and another, towards the southern Indian Ocean. Based on the pings, scientist later said the plane mostly likely flew towards the south.
The hunt for the missing jet is currently on a short break as ships are mapping the Indian Ocean floor, but when the search resumes, the Inmarsat "hotspot" will be a key focus. But a number of other areas suggested by other groups will also be considered – the exact location of which will be announced shortly by Australian authorities.
The current search areas were triggered due to the brief, hourly electronic connections between the jet and one of company's spacecraft – and based on the those 'pings' and their timings and frequencies, scientists determined that plane most certainly came down in the southern Indian Ocean.
The company says an Australian naval vessel was sent to investigate the region but as the BBC's programme reports, the Ocean Shield ship never reached the Inmarsat 'hotspot' because the journey was interfered by some signals the ship received and was halted for investigating the same.
The priority was to investigate the pings received, which were thought to have been from MH370's black box, but as the team spent two months searching the 850 sq km of sea bed, all efforts were in vain.
"It was by no means an unrealistic location but it was further to the north east than our area of highest probability," The BBC quoted Chris Aston at Inmarsat as telling the Horizon.
"We can identify a path that matches exactly with all those frequency measurements and with the timing measurements and lands on the final arc at a particular location, which then gives us a sort of a hotspot area on the final arc where we believe the most likely area is," he explained.