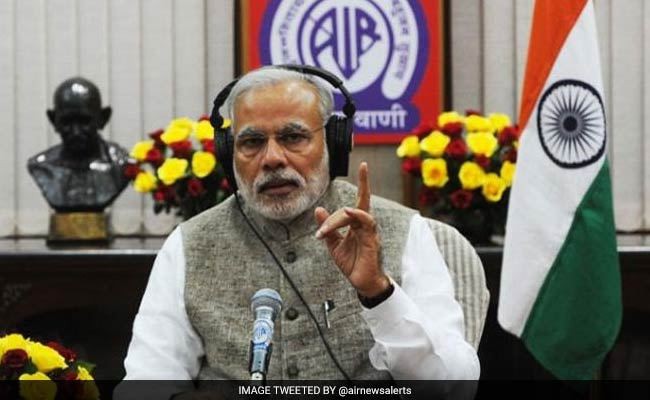 Maan Ki Baat, Prime Minister Narendra Modi's popular radio programme, is now also available on Amazon Alexa.
Maan Ki Baat is one of the innovative reach-out programmes of Prime Minister Modi through which he speaks to the people of the country on a regular basis.
The prime minister's radio address will now be available on the entire range of Echo devices like Amazon Echo, Echo Dot and Echo Plus. Along with the Echo devices, this feature will also be available on Alexa-enabled smart speakers such as Harman Kardon Allure and Eufy Genie.
The Alexa skill has been developed by Asian News International news agency (ANI). "We are heading to a future where voice has the potential to become a primary way of engaging with technology around us. We are thrilled to make Mann Ki Baat available as a skill and offer listeners a new way to hear the Prime Minister's address. Currently, users can listen to any of the previous editions of Mann ki Baat starting from January 2015," said Ishaan Prakash, Editor Live Operations of ANI.
How to enable Mann ki Baat skill:
For enabling the Mann ki Baat skill on the Echo devices, users have to go to the Skills section of the Alexa app and enable it.
Users can also open Mann ki Baat skill for Alexa by just giving a voice command, "Alexa, open Mann ki Baat"
Alexa will respond to the command by saying, "Welcome to the Mann ki Baat skill. Specify the month and year to select the Mann ki Baat that you wish to listen to."
The users can choose the specific date and episode which he or she wants to listen. All the previous 36 episodes of Mann ki Baat since 2015 will be available on Alexa.
Users can also listen to the latest episode by simply asking "Alexa, ask Mann Ki Baat to play the latest Mann ki Baat."