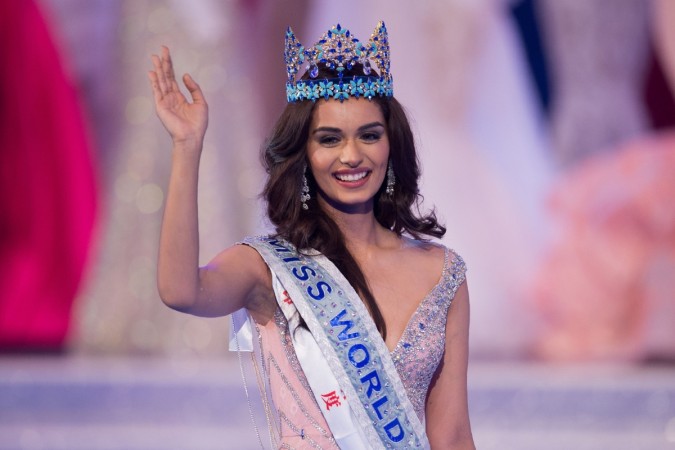 Manushi Chhillar brought laurels to India by winning Miss World 2017 title. She was felicitated by all ends for bringing the crown back to the country after 17 long years.
However, some people pointed out certain things about Manushi and the Miss World title that they said did not go down well with them.
Manushi had spoken against the concept of triple talaq but at the same time expressed desire to work with Aamir Khan, who had divorced his first wife.
Someone on Twitter pointed this out with a sarcastic tweet that got a decent number of retweets and likes.
Manushi Chhillar has spoken against #TripleTalaq and is a Welcome Statement,but she also expressed her desire to work with Amir Khan!
Would Ms Chhillar like to meet His 1st wife&Know how she feels ?
Anyways.....
Suprabhat Bharat! pic.twitter.com/XKoIL2po1I

— Dark Matter (@DARKMATTER1008) November 28, 2017
Some others found it inappropriate to see school kids on the roads of Delhi during Manushi's homecoming.
Another person sarcastically expressed her displeasure about how Manushi became a rage on social media but there were very few tweets on Mirabai Chanu, who won gold at the weightlifting world championship the same day as the former won the Miss World title.
While applauding #ManushiChhillar for her Miss World crown, take a few moments out for Mirabai Chanu who won gold at weightlifting World Championship, ending India's 22-year-old drought. Her name doesn't have a hashtag yet ☺

— Devlina Ganguly (@DevlinaGanguly) December 1, 2017
Many found the entire concept of Miss World very "regressive". They opined that such contests give rise to body-shaming by standardising the concept of "beauty" and good body shape.
Miss World is a regressive concept.

1. It promotes body shamming. Ever saw a plus size contestant?
2. It discourages natural behavior, instinct & thinking. All contestants are programmed to talk, smile, walk, behave in an ideal 'robotic' way.@MissWorldLtd @ManushiChhillar

— The Skin Doctor ? (@theskindoctor13) December 3, 2017
It's a sick culture , a disease now being appropriated to little girls . Results : eating disorders , drug addiction , wayward lifestyle. I ve seen 12 yr olds who want a 'nose job' or silicone implants

— Woman in Black (@mitraphoenix) December 3, 2017
Funniest is when they talk about female equality and feminism in a frigging Bikini!

— SoulWolf (@soulwolf87) December 4, 2017
Even model and actress Sofia Hayat, who now calls herself a nun, had slammed the concept of Miss World and other beauty pageants.
"Are they still running this contest..I though it died with the dinosaurs .. who judges beauty these days when beauty does not have a single face or form..you gotta laugh at such prehistoric ideals..beauty is not there to be judged..why isn't a woman in a hijab there..or a somalian with a lip plate there..or a painted American Indian..or a transgender..are they not beautiful?..why is there not a size 16 woman with curves or a bald woman? [sic]" she had posted on social media.
"Miss World is out dated..the real Miss World..is a woman who is Mother nature..a woman with a child..a woman who has stretch marks on her body to show she has lived..to show she like the world..is diverse and different..but mostly..Miss World..would never allow herself to be judged by the standards of others..let alone a committee! Here is to the real Mrs and Miss Worlds of this beautiful planet. Our World..our earth..does not judge her children. Namaste Shalom Salaam. Gaia Mother Sofia Allah Maa, [sic]" Sofia had added.