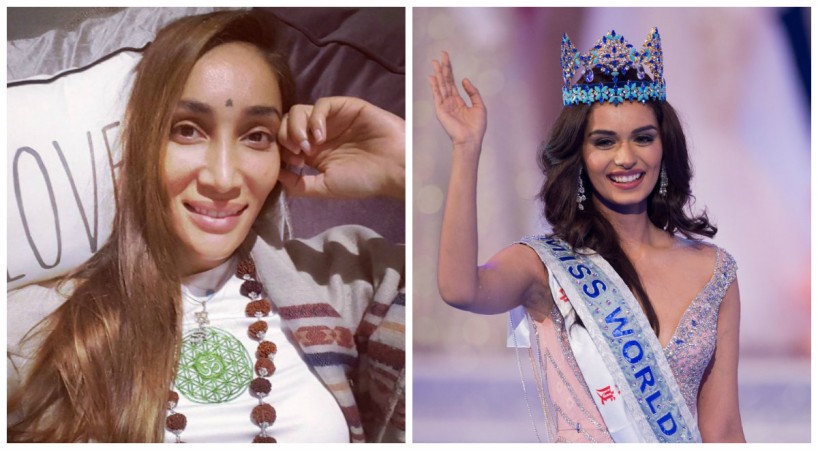 Manushi Chhillar made the entire country proud by winning the Miss World 2017 title recently. However, there is one person who is not happy about it, and she is none other than model-turned-nun Sofia Hayat.
Manushi brought the crown of Miss World back to India after 17 long years. She won millions of hearts with her grace and intellect, and was congratulated by people across the globe.
But Sofia is not pleased with this, and she has a valid reason. Although the former Bigg Boss contestant is often ridiculed for her "dramas" and so-called god-woman avatar, this time Sofia appears to be making a valid point.
It's not that Sofia is unhappy about the fact that Manushi won the Miss World 2017 title. She is upset with the entire concept of such beauty pageants. In multiple Instagram posts, Sofia opined that beauty cannot be judged by a committee, and such contests are outdated.
"Are they still running this contest..I though it died with the dinosaurs .. who judges beauty these days when beauty does not have a single face or form..you gotta laugh at such prehistoric ideals..beauty is not there to be judged..why isn't a woman in a hijab there..or a somalian with a lip plate there..or a painted American Indian..or a transgender..are they not beautiful?..why is there not a size 16 woman with curves or a bald woman?
"Miss World is out dated..the real Miss World..is a woman who is Mother nature..a woman with a child..a woman who has stretch marks on her body to show she has lived..to show she like the world..is diverse and different..but mostly..Miss World..would never allow herself to be judged by the standards of others..let alone a committee! Here is to the real Mrs and Miss Worlds of this beautiful planet. Our World..our earth..does not judge her children. Namaste Shalom Salaam. Gaia Mother Sofia Allah Maa," she said in her first post while sharing a photo of Manushi.
In another post, Sofia stated that such competitions create a feeling of separation among people.
And in the third post, she shared a picture of Manushi along with three other women from different parts of the globe, explaining why she is against the concept of beauty contests.