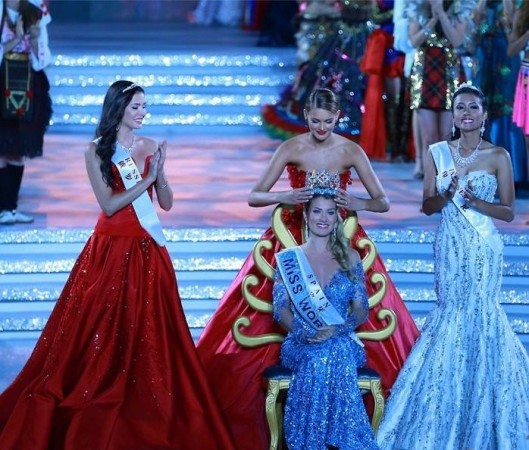 On pleasant December evening in Sanya, China, Miss Spain Mireia Lalaguna Royo was crowned Miss World 2015. The bejewelled crown, encrusted with sapphires, turquoises and diamonds, sat pretty on the Spanish model. Her win in the "Top Model" challenge and her response to the simple question "Why should you be Miss World 2015" won her the top spot in the ranking tables and it seems, in the heart of the judges.
Henceforth, Miss Spain's life will go through a flurry of changes which involve travelling extensively throughout the world and supporting causes of the Miss World Organisation. But before her new life (of sorts) begins, let's take a look at who the Spanish beauty is.
Mireia Lalaguna Royo hails from Barcelona. She is a fifth-year pharmacy student in Copenhagen, Denmark. Royo's ambition and passion lie in the field of medicine. The Miss World 2015 hopes to set up a business that explores alternative health solutions as opposed to traditional medicine, says the Miss World website.
In her own words, Lalaguna Royo finds happiness in travel, music and spirituality. In a Q-and-A published on the beauty pageant's website she said: "Buddha. After visiting India, Vietnam and Cambodia, I'm interested in Buddhism, a religion based on the control of the inner energy, to find happiness through the connection of the soul and the body."
On a lighter note, she has a sweet tooth and her numerous pictures on Instagram indicate Mireia loves sports, catching up with her girlfriends and the occasional party.
Perhaps this normalcy might escape the new Miss World for the next one year. However, it will be a year she is very committed to. According to her: "Miss World is more than a beauty contest. I want to be an ambassador for the complete woman and be able to show the world that beauty is more than an external aspect."