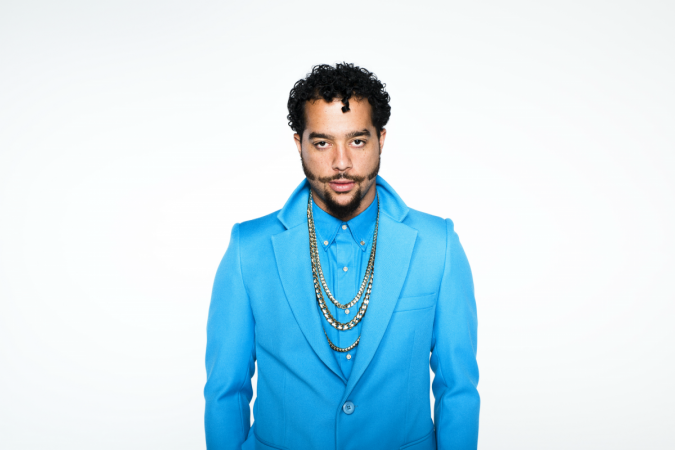 Sky Blu of the dynamic party rock electro-pop dance duo LMFAO will be the official opening and closing act at the finale of Miss World 2014 on Sunday, 14 December.
The rapper, whose original name is Skyler Austen Gordy, will perform his latest single "We Love Girls" as the opening act, and the conclusion will see a medley of his singles such as "Pop Bottles" and "Shots." Sky Blu will be accompanied by live dancers and the contestants of Miss World in the concluding act.
"Being invited to perform my new single 'We Love Girls' at Miss World is an incredible honor and I can't wait for everyone to hear it. I'm excited and ready to get this great London crowd on their feet and dancing like there's nobody watching!" the Grammy award-nominated and multi-platinum artist said in a statement.
"We Love Girls" will subsequently be released on iTunes the same day.
The Miss World finals will be broadcast live across the world on 14 December from 2:30 p.m. to 5:00 p.m. GMT.
With less than a week to go before the finale, betting odds are taking shape to decide the top five favourite contestants, and Miss South Africa Rolene Strauss appears to be a top contestant. Other popular contestants include Miss India Koyal Rana, Miss Australia Courtney Thorpe, Miss Russia Anastasia Kostenko and Miss France Flora Coquerel.
Here is a brief on the top 5 contestants:
Rolene Strauss: The 22-year-old is a medical student who is passionate about health and wants to work towards the well-being of women in South Africa.
Koyal Rana: Rana, 22, wants to promote green energy production and awareness campaigns for health and legal issues.
Courtney Thorpe: The 24-year-old communication student is also a freelance writer and a fashion stylist. Her future plans include writing a series of educational children's books.
Anastasia Kostenko: Besides pursuing a career in dance, the 20-year-old would jump at the chance of a television career, specifically in journalism or hosting her own show
Flora Coquerel: 20-year-old Flora, a student of Economics & International Trade, hopes to start her own brand one day.