India's Vanya Mishra lost the Miss World 2012 beauty pageant to Miss People's Republic of China, Wenxia Yu, on Saturday at the Dongsheng stadium in Ordos, China.
Mishra could only make it to the top seven finalists at the pageant, but had won two titles of "Miss Social Media" and "Beauty with a Purpose" because of which she was touted as a possible winner.
She was expected to bring home the "Miss World" title after a gap of 12 years. In 2000, Bollwyood actress Priyanka Chopra had won the "Miss World" title for India.
In the semi-final round she performed a mujra-style dance on the track "Dil cheez kya hai" from the 1981 film "Umrao Jaan" which catapulted her to the league of the top seven finalists.
The candidates for the "Miss Social Media" round were judged on their social networking skills. Vanya's work especially with a charity named "Muktangan" helped her gain fifty extra points.
In the final round of the pageant, all 7 finalists were questioned "Why they deserved to be the next Miss World" to which Vanya replied saying "I believe that the next Miss World should be a woman with a kind heart and humility, who wherever she goes, makes people feel that she is their own. Somebody who carries simple values in this complex world, somebody who believes in herself. And this is what I believe I am."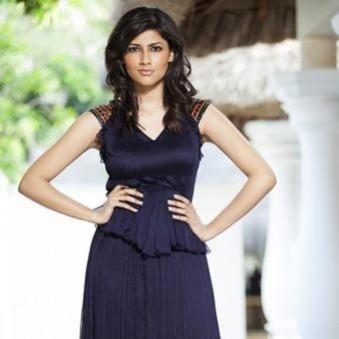 Vanya had won the Pantaloon Femina Miss India 2012 title in March 2012. Apart from the title, the 19-year-old is a student from Pune and is currently doing her undergraduate programme in Electrical Engineering.
In the past, she had also won titles like Dabur Gulabari Miss Rose Glow 2012, Bharathi Vidyapeeth Femina Miss Photogenic 2012 and Maybelline Femina Miss Colossal Eyes 2012.
This is for the second time for China to win the Miss World pageant. This year saw Miss World 2011 Ivian Sarcos of Venezuela handing over her crown to Wenxia Yu at a glittering event in the stadium in China.
Miss Wales Sophie Moulds was the first runner-up, while the second runner-up position was given to Miss Australia Jessica Kahawaty.