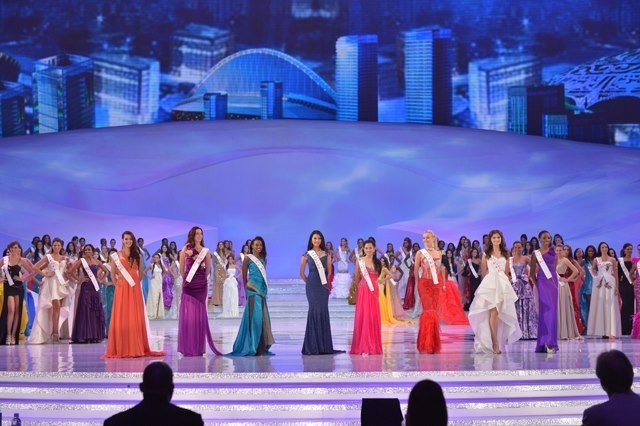 Wenxia Yu from The Peoples Republic of China won the coveted Miss World 2012 title, outpacing a record 116 other contestants at the glittering ceremony held at the Dongsheng Fitness Center Stadium in the city of Ordos, China, on Saturday night.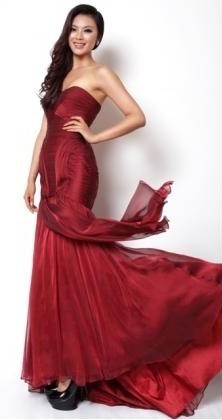 Miss Wales Sophie Elizabeth Moulds was named runner-up, while Miss Australia Jessica Michelle Kahawaty came third in the contest.
The top 15 finalists at this year's 62nd edition of Miss World beauty pageant comprised contestants from Australia, Brazil, China PR, England, India, Indonesia, Jamaica, Kenya, Mexico, Netherlands, Philippines, South Sudan, Spain, United States and Wales.
India's contender Vanya Mishra made it to top seven but failed to win the crown. However, she won two other titles "Miss World 2012 Beauty with a Purpose" and "Miss World 2012 Multimedia".
Miss China looked gorgeous in a floor-length blue gown as she was crowned by last year's winner Miss Venenzula Ivian Sarcos.
Wenxia is a 23-year-old music student who wishes to pursue a teaching profession in the music field. She is the second Miss World from China, with the first one being Zang Zilin who won the prestigious crown in the year 2007.
Wenxia describes herself as "someone who follows her dreams with a smile," according to Miss World Official website.
In the final round, the contestants were asked to explain why they deserve to be the next Miss World, to which Wenxia answered: "When I was young I felt very lucky because so many people helped me, and I hope in the future I can help more children to feel lucky."
As per the tradition and rules of the Pageant, contestants should demonstrate their involvement in a charity project or cause for one year.
Unlike in 2011, this year's event went smoothly. Last year in London, approximately 200 feminist campaigners stormed in with placards, banners and chants outside the venue denouncing the beauty contest as an "appalling offence against women's equality."
Here is a list of the winners of other contests:
Miss World 2012 Beauty with a Purpose - Vanya Mishra, India
Miss World 2012 Talent -Wenxia Yu, China
Miss World 2012 Sportswoman - Sanna Jinnedal, Sweden
Miss World 2012 Multimedia - Vanya Mishra, India
Miss World 2012 Beach Fashion - Sophie Moulds, Wales
Miss World 2012 Top Model - Atong Demach, South Sudan