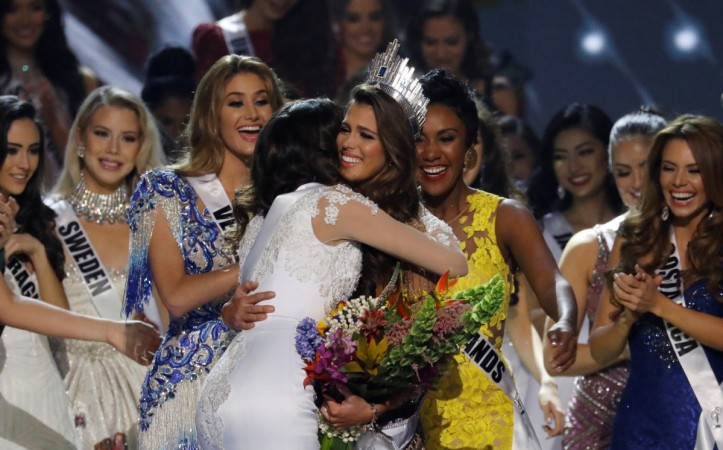 Want to get an up close and personal look at your favourite Miss Universe 2017 contestant? Here's your chance to fulfil the wish. The tickets for the grand beauty pageant are up for sale and the grand finale will be taking place in Las Vegas.
The coronation ceremony will be held on November 26 in the gambling capital of the world where the Miss Universe 2017 winner will be crowned. The 66th edition of the beauty pageant is taking place at the AXIS at Planet Hollywood Vegas this year and contestants from 93 countries are participating.
Also read: Miss World 2017 live streaming: Where to watch grand finale online; India, Philippines, US, UK and other countries broadcaster list
How and where to book tickets?
Interested viewers can book their tickets online through the Ticketmaster website. The number of tickets one can book is limited to nine. The seating arrangement is divided into five segments – gold circle seating, VIP seating (both reserved), front orchestra, rear orchestra and balcony.
The prices range from $36.24 to $4000. The best seats would cost you anything between $500 and $3500. For more information, visit ticketmaster.com.
Miss Universe 2017 pre-pageant events kicked off in Las Vegas recently. Participants from different countries landed in the Nevada city. Contestants have been busy with photo shoots, media interviews, and social media appearances since their arrival.
Some of them have also taken up active social media interaction and are keeping fans updated about their whereabouts and activities. This active interaction will help fans know more about the contestant.
As of now, Fox has confirmed that Steve Harvey will return to the Miss Universe 2017 stage to host the event. He will be joined by the plus size model Ashely Graham this year. The channel has confirmed that Fergie and Rachel Platten will be performing in the grand finale.