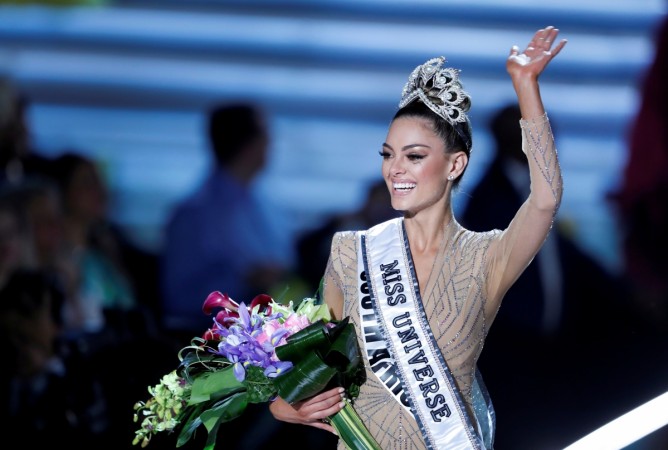 Miss South Africa Demi-Leigh Nel-Peters is the Miss Universe 2017 winner. While many cheer her victory, social media is also left shocked.
Experts and fans hoped that Philippines' Rachel Peters would take home the crown. As the coronation night began, viewers also began rooting for Jamaica's Davina Bennet as she made her way to the Top 3.
Also Read: Miss Universe 2017 winner is Miss South Africa Demi-Leigh Nel-Peters
However, when Steve Harvey announced the winner of the beauty pageant, many were disappointed that the two beauties did not win. While Bennet reached the top 3 spot, Peters was knocked out of the top 10 finalists.
Philippines is known for their enthusiasm towards the beauty pageant. So fans getting upset about her exit are not something shocking.
But Jamaica's loss made several Twitter users call out the beauty pageant.
"I am happy for Miss #SouthAfrica but let's be honest, the answers given by Miss #Jamaica were beyond perfect. It's time for the #MissUniverse pageant organisers to introspect and reevaluate their judging criteria," said a Twitter user.
"GOOD JOB #Jamaica. Saddens me that you didn't become the Miss Universe because you deserve it. Good job #SouthAfrica though #MissUniverse" added another. "Jamaica was robbed. A LITERAL goddess," said another.
Many even rose to support the second runner up. "Dear black, natural hair girls, Never ever be content with someone's definition of you! Don't ever have the desire to FIT IN ! Step into your greatness UNAPOLOGETICALLY! You can do this! Get to work! The world awaits you! #MissUniverse #Jamaica."
She could have chosen an answer about race, or discrimation but she didnt focus on her self but more on her advocacy. Such a pure beauty inside and out. #Jamaica #MissUniverse

— Creek (@vener_zygmond) November 27, 2017
Facts I observed:

In Miss Universe 2014 Jamaica was expected to win in her Bob Cut, but called first as 4th Runner Up & the crown booed! This year, Jamaica was also rooted to win in her Afro Hair, but called first as 2nd Runner Up & the crowd booed also! #MissUniverse

— Junar T. Novelero (@Junar_at_Large) November 27, 2017
The winner was decided after the top 3 were asked about what is that one quality they have that they are proud of and how will they use it if crowned the winner.