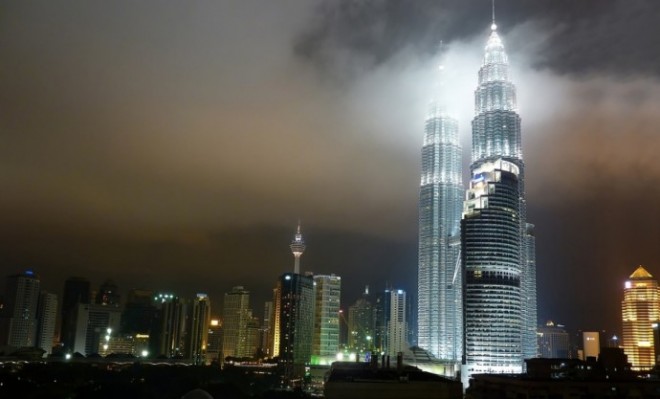 Four women, who were banned from participating in the Miss Malaysia World Pageant 2013 will be investigated for breach of Islamic rules and insult to the religion.
Recently, the Miss Malaysia World Contest 2013 came under the scanner after four finalists - Kathrina Ridzuan, 23, Miera Sheikh, 19, Wafa Johanna De Korte, 19, and Sara Amelia Muhamad Bernard, 20, were barred from participating in the event according to religious rules which prohibit such acts.
The twenty something girls were let go by pageant organiser Datuk Anna Lim after Islamic scholar Wan Zahidi declared that the participation of Muslim women in such contests is considered 'sinful' and a violation of Islamic rules.
According to the Fatwa passed on February 1996, under the Administration of Islamic Law (Federal Territories) 1993 no Muslim women are allowed to participate or engage in any such contests as it considered 'haram' or illegal under the Islamic laws.
As is the case, an investigation has been launched by the Federal Territory Islamic Affairs Department (Jawi) to find if the contestants had hurt Islam sentiments and breached rules.
Datuk Che Mat Che Ali, director of Federal Territory Islamic Affairs Department (Jawi), said that based on the news reports an investigation under Section 7 of the Syariah Criminal Offences (Federal Territories) Act 1997 will be launched.
"If we find sufficient evidence for further investigation, they will be charged in the Syariah Court," Che Mat told Adia One.
The contestants can be fined upto RM3,000 ($1,190.52), jailed up to two years, or both if found guilty of breach in Islamic law.
Pageant organiser Lim, said she took the decision only because it conflicted with religious interests.
"I disqualified the girls because he (Wan Zahidi) posted a comment online saying that these girls are doing something illegal and against the Muslim law," she said adding "So out of respect for the religion we had to follow the rules and disqualify the four girls," reported The Star Online.
"If Miss World pageant can be held in Muslim countries such as Indonesia, I don't see why it cannot be so in Malaysia."
The four disqualified girls found it hard to accept the disqualification and wished they could compete for the title.