The much awaited grand finale of Miss India 2017 is set to be held on June 25 at Yashraj Studio in Mumbai. Several Bollywood celebs like Alia Bhatt, Karan Johar and Ranbir Kapoor will be in attendance at the red carpet event.
It is a proud moment for the country tomorrow as this year's Miss India will be crowned. She will then get the chance to compete for Miss Universe title and represent India at the international level. Hopefully, we get lucky this year.
The red carpet event, which will be held at 6pm on Sunday, will be attended by many B-Town celebrities. Karan, Alia, Arjun Rampal, Ranbir, Ritesh Deshmukh, Ileana D'cruz, Manish Malhotra, Miss World-Stephanie Del Valle, Abhishek Kapoor and Vidyut Jamwal are among the attendees.
The Miss India 2017 contest started in the year 1947 and the first Miss India Universe was crowned in the year 1952. The 2016's Miss India was Priyadarshini Chatterjee. Miss India 2017 is going to be the 54th edition of this event.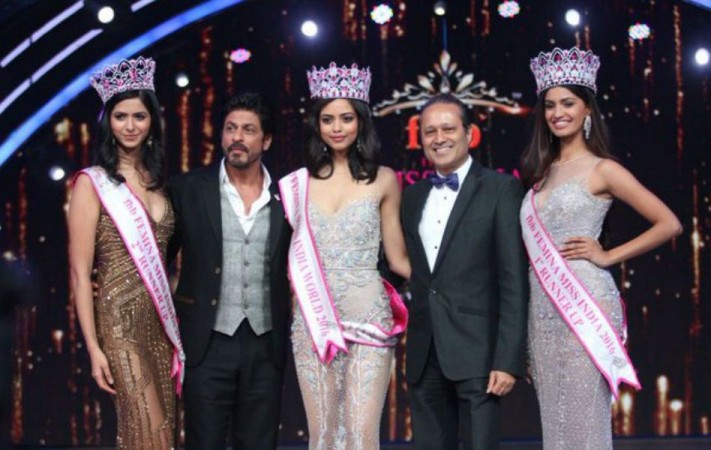 Meanwhile, the sub contestant winners' list of Miss India 2017 has been revealed. Please take a look:
Miss National Costume: Licha Thosum
fbb Miss Fashion Icon: Aditi Hundia
Kara Miss Vivacious: Audrey D'Silva
Rajnigandha Pearls Miss Goodness Ambassador: Priyanka Kumari
Jio Miss Popular: Rody H Vanlalhriatpuii
Bata Miss Rampwalk: Priyanka Kumari
Triumph Miss Body Beautiful: Vamika Nidhi
Dr Tvacha Miss Refreshing Beauty: Anukriti Gusain
Stars Cosmetics Best Makeover: Sana Dua
Olivia Bleach Miss Glowing Skin: Triveni Barman
Reliance Digital Miss Tech Diva: Shefali Sood
Kodak Lens Miss Spectacular Eyes: Aishwarya Devan
Prayag Miss Lifestyle: Aishwarya Devan
Chisel Miss Active: Vinali Bhatnagar
Cox & Kings Miss Getaway Goddess: Aditi Hundia
Sahara Star Miss Congeniality: Rinky Chakma
Miss Beautiful Smile: Aishwarya Devan
Miss Photogenic: Manushi Chhillar
Miss Rising Star: Aishwarya Devan
INIFD Miss Talented: Simran Choudhary and Rody H Vanlalhriatpuii
The highest number of titles went to Aishwarya Devan (3 titles) and Priyanka Kumari (2 titles). Who do you think among these many contestants will bag the title of Miss India 2017? Share your views in the comment box below.