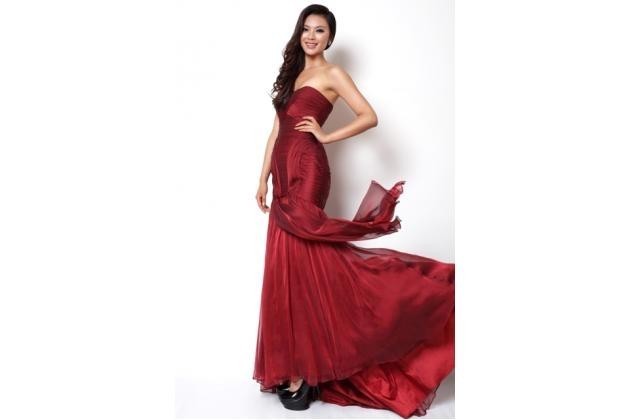 The recent Miss World pageant held on Aug 18 has sparked debate on Miss China 2012 Wenxia Yu's triumphant win at the competition and raised questions on the fairness of judges in deciding the winner of the annual beauty contest.
Barely a week after winning the crown, 23-year old Wenxia from Republic of China was faced with a controversy, where in many people believed that the contest was rigged and that the decision to name her as winner was based on home-country favoritism.
Wenxia is music student and is said to be keen on pursuing a profession in teaching music. She was crowned Miss World 2012, beating 116 contestants at the competition held in Dongsheng Fitness Center Stadium in the city of Ordos, China.
As soon as the Wenxia was declared winner, the Miss World Facebook page was flooded with angry comments accusing judges of pandering to politics.
"I was not surprised at all to see that the winner of the pageant was Miss China given that it was held in a Chinese city with Chinese hosts and a huge group of screaming Chinese fans that erupted into applause every time she was mentioned," one commenter said on a Huffington Post article after the winner was declared.
"MWO you sold Miss World for the Chinese. They poured MILLIONS into the contest, so it is not very surprising that they won," a commenter wrote, according to Examiner.
The city of Ordos, where the pageant took place, is one of China's most wealthy and prosperous regions due to its natural resources. This is the second time a Miss China contestant was declared winner. Earlier in 2007, Zang Zilin had won the prestigious crown at the Miss World pageant which was also held in her home country.
Considering that it's the second win for China, commenter's and critics were led to believe that judges were indeed influenced by China's hosting duties.
So what do you think did Miss China rightfully win the contest or was the contest rigged?