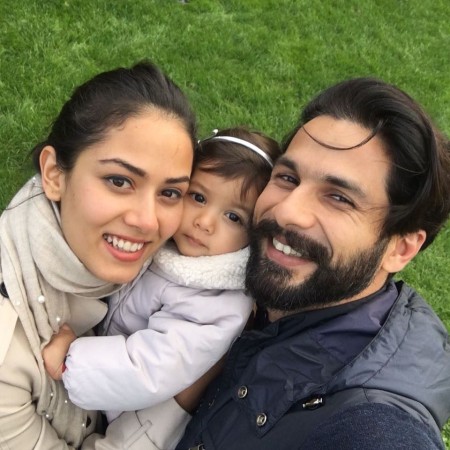 Shahid Kapoor and Mira Rajput's daughter Misha is winning hearts with her cute pictures. After Taimur Ali Khan, it's this little Kapoor princess who has crossed all cuteness levels.
The Padmaavat actor has recently shared a picture of Misha that will make your Saturday. The munchkin has stepped in daddy's shoes – literally!
The caption of the photo read: "Guess she has decided to take over." Isn't it adorable?
Wearing a red dress, Misha is looking at the camera with her big button like eyes and has put on Shahid's shoes in the photo.
A few days ago, Misha was seen at a farmer's market. Mommy Mira had posted a few adorable pictures from there.
The little munchkin was seen playing with all the fresh veggies trying to figure out what these things exactly are. Misha was looking adorable in her pink floral frock with her hair tied in a double pony. She looked completely baffled when Mira clicked her pictures while she was enjoying her me time on the farm.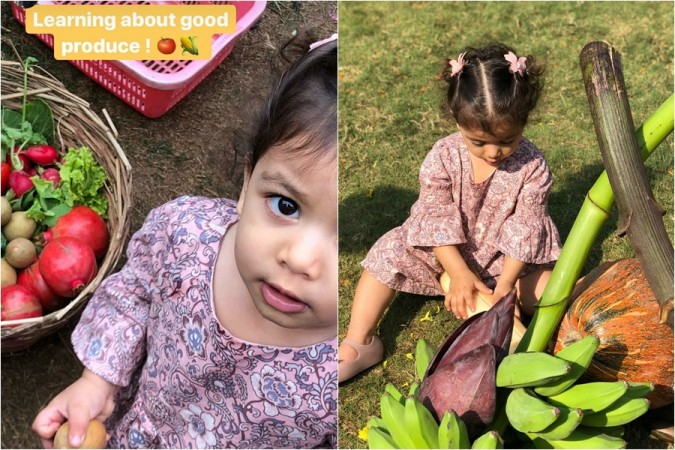 A few days ago, Mira along with her bundle of joy was spotted having a fun time at a garden playing on the slides and the swings. But soon she lost her cool when paparazzi tried to click Misha's pictures while playing.
"Guys please be kind. Let kids enjoy their childhood and leave the photographing to the parents," she wrote on her Instagram story.
While Mira and Shahid always guarded Misha from the shutterbugs, Mira soon figured out that it was impossible for her to keep her daughter away from the prying eyes.
"As far as media attention is concerned, I know it's going to happen. I can't keep Misha behind closed doors all the time. I want her to have a normal childhood. I want her to know that she has the privileges that she has because of her father. She has to respect that," Mira had said in an interview.
She also spoke about how Shahid Kapoor is as a father. "Shahid's relationship with Misha started right from the moment when he got to know that I was pregnant. Fatherhood comes naturally to him. He is fully involved and he changed her diaper even before I did. Shahid wants to be connected to her always and I think that's great. Misha is going to have him wrapped around her little finger," she had said.