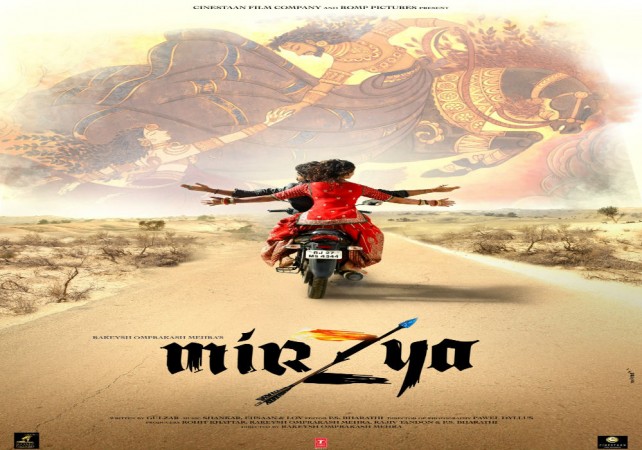 Harshvardhan Kapoor and Saiyami Kher, who are making their debut in Bollywood with Rakeysh Omprakash Mehra's "Mirzya," have been featured on a magazine cover and look amazing together.
The cover of the July edition of Filmfare magazine shows Saiyami and Harshvardhan clad in white outfits. While Anil Kapoor's son is seen giving a serious look, Saiyami looks her gorgeous self. The duo has already impressed the audience with their intense chemistry shown in the trailer of "Mirzya," which is being called a visual treat.
The Rakeysh Omprakash Mehra-directed movie is based on the popular love story of Mirza and Sahibaan. It is a timeless folktale about star-crossed lovers and plays out in two parallel worlds — one real and the other, fantasy.
Harshvardhan and Saiyami have been shown in two avatars — as modern-day lovers and as a couple from the fantasy world. From sensuous dance moves to an intense kiss, "Mirzya" includes various scenes that bring a passionate love story on screen.
Scheduled to be released worldwide on Oct.7, "Mirzya" is the first film of Harshvardhan, who happens to be actress Sonam Kapoor's brother, and Anil Kapoor's son. Harshvardhan revealed to Filmfare his father's reactions after watching the film.
"His feedback was that there's no actor of this kind in the country yet. He believes I have charismatic eyes and a unique persona. He says I should just chase the kind of films I want to do and not get distracted by what others are doing," Harshvardhan told Filmfare.