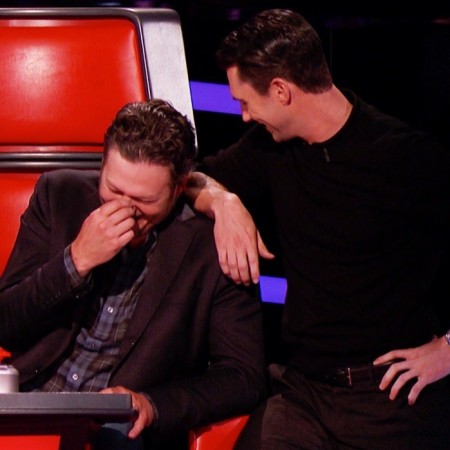 Blake Shelton and Adam Levine are constantly at each other's neck on "The Voice," and it provides interesting television. But Miranda Lambert, Shelton's wife, said in a recent interview that she believes their rivalry is in good spirits.
On Shelton tweeting Levine's phone number to his followers, Lambert said that she was guessing it was all part of a publicity ploy.
"I texted Blake, 'Did you do that, did that just happen?,'" Lambert said in an interview with Billboard magazine.
"I'm guessing it was a publicity ploy, I don't know for sure," she admitted. "He wouldn't actually do that. Blake's pretty mean sometimes, but not that mean. He would have brought the wrath of Adam, because Adam has done some crazy s--t."
For instance, Levine once sent them a nine-foot-tall, seven-foot-wide cover of himself as People's 'Sexiest Man Alive,' Lambert revealed.
"So I wouldn't even want to know his revenge if Blake did [tweet Adam's number], so I don't think it's real."
Interestingly, Levine managed to get his revenge by dumping two loads of manure on Shelton's shiny red pickup.
Amidst rumors of a split with her husband, Lambert released her fifth album, "Platinum," on Tuesday, and she has been getting great reviews from critics. She believes that every song in the album represents the person she is right now in her life.
She is also looking forward to going on tour with Shelton and hinted that fans might get to see them perform together sometime in the near future.
"I think it's close to time, if we're going to," she told Billboard. "There would be nothing better than being able to hang out with my husband on tour, we've never actually done that. We're getting to the point where we want to slow down, we don't want to tour as much, so I think it's now or never, if you ask me.
"If we want to collaborate we should, if we want to tour together we probably should start thinking about it."
But she warned that it is not going to be an easy task as they have two different labels and management companies.