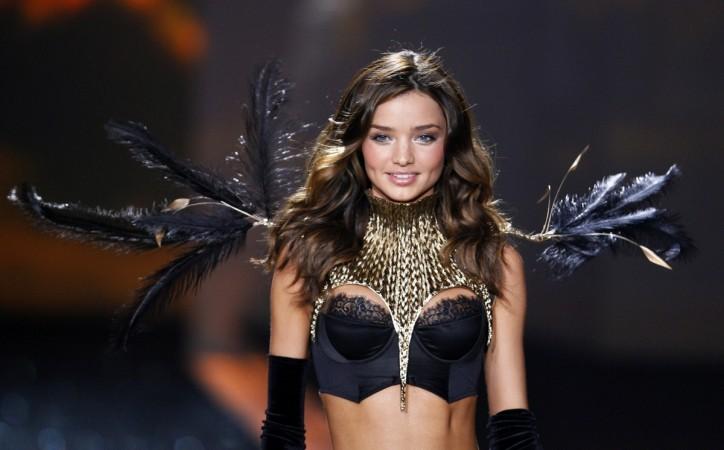 Expect another bedazzling wedding to take place soon. Miranda Kerr is the latest to join the list of new brides to be. The supermodel, who said yes to the Snapchat CEO, Evan Spiegel, is set to walk down the aisle sometime soon and if her latest Instagram post indicates one thing, it is her unbridled joy at the thought of marrying a man she's been dating for a year now.
On Tuesday, July 19, Miranda posted a picture of the $150k diamond ring Evan proposed to her with. The Victoria's Secret supermodel captioned the picture: "I said yes" and went on to receive more than 400,000 likes from fans and geeks alike.
While Miranda and Evan are no doubt basking in their happiness as a newly engaged couple, the question that begs to be asked is: Will Miranda leave her modelling career and settle down as a housewife? Or will she add to Evan's massive $2.1 billion fortune by continuing to grace magazine covers?
According to a source, Miranda hasn't thought of quitting modelling, but her fiancé seems to be rather proud of the fact that his partner is an accomplished model and has been encouraging, to say the least.
The source also added that the couple plans to start a family soon, but only after they do indeed get married, according to Hollywood Life.
Evan and Miranda first started dating in June 2015 after meeting each other at a Louis Vitton dinner the previous year. The two kept their relationship extremely private but did make an appearance together much later.
Sources close to the two say that they are very much in love and are comfortable with each other. When they do find time, they hang out at their new Malibu house.
Until now, a date for Miranda and Evan's wedding hasn't been announced. This will be Evan's first marriage to the 33-year-old model, who shares a son with ex-husband, Orlando Bloom.