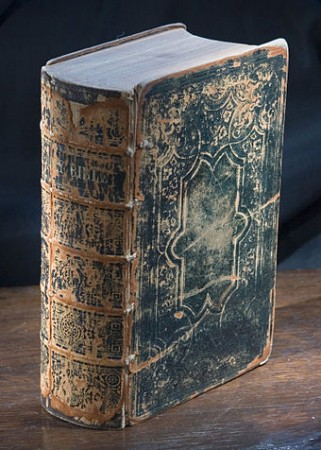 A story that went viral in February about how a man was reportedly saved from bullets by a Bible he carried, has now been dubbed just another hoax or a myth.
A public transit bus driver had claimed earlier that a devotional Bible carried in his chest pocket had stopped two shots fired at his heart. But the account was not true, Dayton Police Chief Richard Biehl said this week.
The man, identified as Rickey Wagoner, was reported to have been attacked by alleged gang members in Dayton, Ohio. According to his narration made during that time, Wagoner had heard one of the members (who were all black, while the victim was White) say "kill the polar bear".
Wagoner had said he sprang into action by pulling an aluminum pen from his pocket and stabbing one of the boys in the leg. The attackers then dropped the gun and fled, but Wagoner said he had picked it up and fired after them.
The man was admitted to the local hospital with a bullet wound to the leg and a cut in his arm, and he had later claimed that two bullets shot at his heart were repelled by the Holy Bible.
But police Chief Biehl was reported on Wednesday as saying the incident couldn't have occurred in the first place.
"Based on the evidence, this crime did not occur as reported," he was quoted by CNN as saying.
"We do not have three armed male offenders stalking members of our community and assaulting them without provocation."
The news channel however, also quoted the driver, as saying that the incident indeed took place in February.
"I didn't make this up in any way, shape or form," he said. "And because things happen that they can't explain, they think that I am lying. They're not offering any proof that I am lying."
In February, police did not reveal what the condition of the Bible was, although it was generally conceded that without some kind of an intervention, he wouldn't have survived the assault.
But having spend months doing DNA tests and ballistic tests on the gun, police are of the view that they have 'demystified the story'.