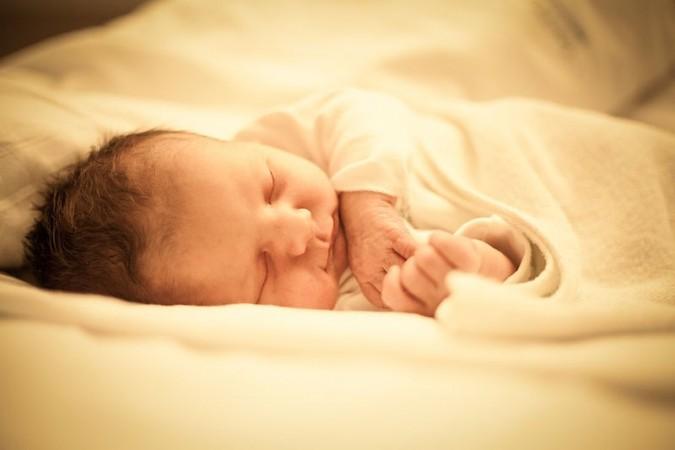 A day after support and prayers poured in from across the world for the Miami miracle boy, who was rescued by motorists on a busy Expressway on Thursday, the boy's aunt and doctors announced on Friday that he is stable.
The boy is recuperating but is still in a critical care unit at Jackson Memorial Hospital.
Moving pictures of drivers helping Pamela Rauseo, 37, of West Kendall breathe life into her 5-month-old nephew, Sebastian de la Cruz on the Dolphin Expressway, became a rage online with media from across the world reporting the event.
Rauseo on Thursday headed west on the Dolphin Expressway with her 5-month-old nephew, who was crying. She sensed something was wrong when Sebastian stopped crying abruptly. Then she realized he had stopped breathing.
"I pulled over and went back and checked on him and he was already unconscious," Rauseo told reporters in a press conference on Friday. "I couldn't fail. I had to get this baby well."
She immediately stopped her SUV on the expressway, came out from her car carrying the boy and screamed for help. The boy, who was born prematurely and fighting a respiratory infection, was turning blue by then.
Traffic on the expressway came to a halt and help came in from motorists on the busy road.
Lucila Godoy, 34, of Miami came to help, leaving her 3-year-old son in her car. Miami Herald photographer Al Diaz, who was stuck in the traffic, realized the urgency of the situation and shouted for help, after which Sweetwater police officer Amauris Bastidas took over Godoy in CPR, while Rauseo tried to breathe life into her nephew.
The boy started breathing and crying following the effort but stopped breathing again. They resumed resuscitation until he could breathe again. By that time, more help arrived. Two Miami-Dade Fire Rescue officers arrived before Miami Fire Rescue ambulance rushed the boy to hospital.
Rauseo, who had passed a CPR course seven years ago along with her husband, said on Friday that she wouldn't have the presence of mind to do what was needed in that circumstance if not for the people around her, who encouraged and calmed her down. She also urged everyone to become certified in CPR, as it could save lives.
(Watch Photos of the boy HERE)