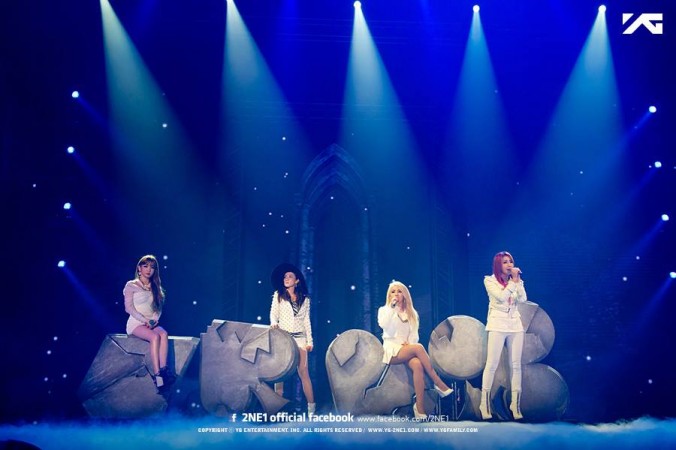 Minzy of K-pop quartet 2NE1 has decided not to renew her contract with YG Entertainment, thereby ending her successful stint with the band. Her contract expires next month.
The other members of 2NE1 — CL, Dara and Park Bom — will remain with the label and have a new project in the works. 2NE1 will not add a new member, the label said in a statement, confirming Minzy's departure.
"Having to say goodbye to a colleague who has been with us since she was a trainee for 11 years is really difficult," YG Entertainment said, according to Inquisitr. "However, we fully understand and respect Gong Minzy's position as the group had to suddenly halt promotions two years ago. Thus, it is true that we feel more sorry rather than feeling unsatisfied."
While Minzy has not commented on why she's leaving the group, Inquisitr speculated it could be because YG Entertainment has not been supportive of her solo career. All other members of the group received support from the label as they pursued their other interests, be it acting or singing, but Minzy was sidelined, reported Inquisitr.
A recent Instagram post by Minzy's father is yet another proof of the label and Minzy not being on the same page. In a lengthy post, Minzy's father accused YG Entertainment of manipulating the truth about her departure, reported Inquirer.net.
"If (YG Entertainment) continues misrepresentation (surrounding my daughter's departure) with a series of news articles defending themselves, I will hold a press conference," he said on his Instagram post Wednesday. "I wanted to keep this under wraps."
However, his Instagram account is currently deactivated and the post is no longer available.
2NE1 have been absent from K-pop scene since 2014. Their last album was "Crush."