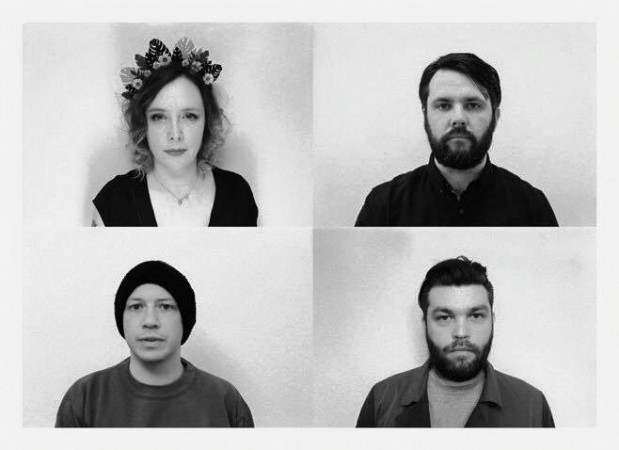 When musicians with an in-depth prowess in their art form come together to create music, then something magical is bound to happen. Newly formed supergroup Minor Victories – consisting of Rachel Goswell of Slowdive, Stuart Braithwaite of Mogwai, Justin Lockey of Editors and filmmaker James Lockey of Hand Held Cine Club – have proven just that with "Scattered Ashes (Song for Richard)," "Folk Arp," "A Hundred Ropes" and "Breaking My Light," the four singles they have released so far.
All four singles are from the band's self-titled debut album that will be out on June 3, 2016. "Breaking My Light" is the band's most recent single. The track is an epic soul-stirring ballad that is based primarily on guitar and string arrangements. Goswell's sultry vocals are also an attractive part of the song's overall beauty.
As epic as the song maybe, the video accompanying it is equally mundane. It is a black and white video that depicts an old man sitting in a pub, drinking and smoking cigarettes. The fact that the band has released similar videos for the rest of their already released tracks might indicate that all of the videos from their upcoming album might lead to an overall concept.
Sonically, Minor Victories takes influences from post-rock, shoegaze and indie rock music to create their epic and unique sound.
The band is currently on a world tour that started with a show on May 3, 2016 and will end with their Belgium concert on August 20, 2016.