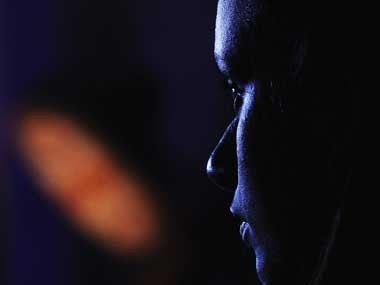 A minor girl of class 12 from Villupuram district of Puducherry was allegedly abducted and raped by two men, one of whom was known to her.
Police have arrested the main accused, who is identified as Muthu, a bus conductor, and his partner in crime on Wednesday.
According to victim, Muthu told her that her mother met with an accident and had been admitted to hospital. He offered to take her to the hospital and took her in a bus. Instead of going to hospital, he took her to a nearby village and then sexually assaulted her.
The 17-year-old girl said when she got into the bus she fainted and found herself in a secluded place when she regained her senses. The duo then raped her and dropped her at Villupuram's bus stand on Wednesday from where she contacted her father from a public booth.
Following the phone call, her parents immediately rushed to the bus stand and brought her back.
She has been admitted to the Rajiv Gandhi Government Women and Child Hospital for medical examination, PTI quoted police as saying.
"We have registered a case of kidnapping and rape against both the accused and an investigation is on. The complainant has also been sent for medical examination," I D Shukla, the Deputy Inspector General (DIG) of police in the area, told NDTV.
Muthu and his accomplice have been booked under Sections 363 (Kidnapping) and 376 (Rape) of the Indian Penal Code, Shukla said.