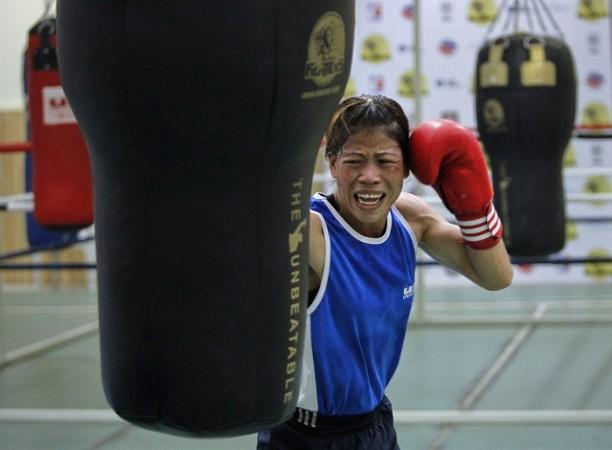 The Sports Authority of India (SAI) on Friday dismissed reports of minor boxers being subjected to pregnancy tests as baseless saying the World Women Boxing championship squad does not have a single boxer under the age of 18.
Media reports, earlier in the week, had alleged that Boxing India had forced boxers participating in the World championship to be held in Jeju, South Korea, to undergo a pregnancy test and also claimed that some boxers were minors.
"The minimum eligibility age for participation in the World Championship is 19. So where does the question of testing the minors arise," SAI director general Jiji Thomson said adding the youngest member of the squad was born in 1994.
The World Boxing body (AIBA) has made it mandatory for all boxers participating in the world championship to submit a non-preganent certificate from a qualified medical professional before the weigh-in for the championship.
Boxing India had conducted the test on the athletes selected for the world championship through SAI doctors after a formal request from the players and their coaches.
"We were only following the guidelines of AIBA on the request of Boxing India and the players. Reports of minors being tested are incorrect and have no factual basis to them.
"We strongly condemn these efforts to create unnecessary controversy when the Indian boxing contingent is gearing up for the world championship and is determined to win medals for the country," Thomson added.