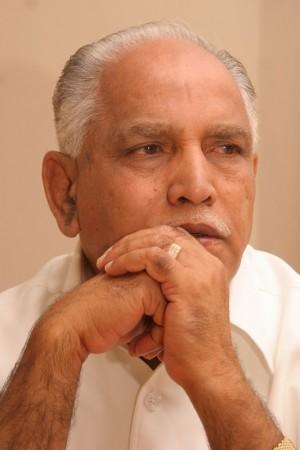 The Bellary mining scam case continues to haunt BS Yeddyurappa. The Central Empowered Committee (CEC) commissioned by the Supreme Court on the alleged mining scams has recommended further probe into the former chief minister's role. However, no suggestions have been filed by the CEC on the nature of investigation.
The CEC's reports could spell more troubles for Yeddyurappa, who has been desperately persevering to reclaim his lost chief ministership in Karnataka.
The Dharwad-based Samaj Parivartana Samudaya moved the apex court to order a CBI probe into the then CM's role in relation to the Bellary mining case. Meanwhile, it also produced supporting documents to its plea.
The alleged receipts of money shows that the two real estate firms owned by Yeddyurappa's kin has received a sum of Rs 6 crore as kickbacks by R. Praveen Chandra. Praveen, the lessee of mining lands, is the alleged beneficiary.
Yeddyurappa has been charged with misuse of office as Chief Minister and Minister of Mining to favour Chandra, a promoter-director of a private mining firm.
Meanwhile, the bank accounts of Dhavalagiri Property Developers Pvt. Ltd and Bhagat Homes Pvt. Ltd that are owned by Yeddyurappa's family members had received Rs. 3.5 crore and Rs. 2.5 crore respectively, said the CEC reports.
These bank transactions had perceived as a price paid for Yeddyurappa for misusing his powers to favour a private company held by Chandra.
Following the Dharwad-based Samaj Parivartana Samudaya petition, the Supreme Court instructed the CEC to examine the case and suggest whether the CBI probe was required.
This comes in the backdrop of the BJP high command's promise to Yeddyurappa to reinstate him as chief minister. The latest recommendations by the CEC have apparently scaled down the chances of Yeddyurappa being considered for the chief ministership by the central leadership.