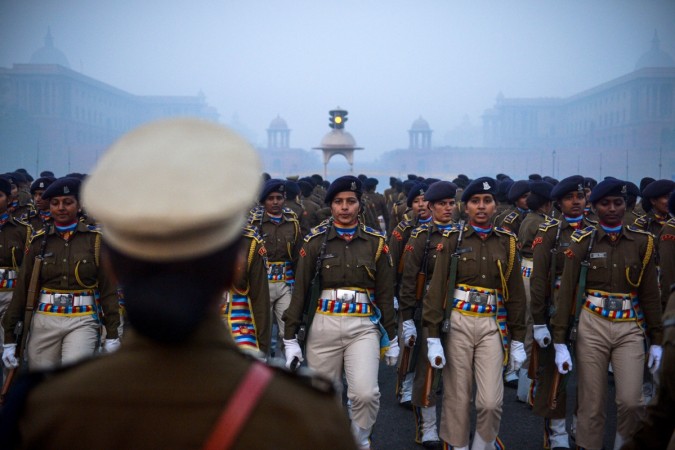 A recent advertisement citing a minimum chest circumference for women applying for the post of a Range Officer or Assistant Conservator of Forests in Madhya Pradesh has infuriated women in the state.
The advertisement published in the state's newspapers on December 12 announced that the department is recruiting 100 Range Officers and six candidates for the post of Assistant Conservator of Forests.
Stating the requirements for the posts, the advertisement mentions that women candidates need to have a minimum of 74 cms girth of the chest for women candidates. The department also adds that a minimum expansion of 5 cms to attain a girth of 79 cms for women is required.
For men, the minimum chest circumference stands at 79 cms with a minimum expansion of 5 cms is needed to apply for the post.
The requirements have angered women's activists in the state and surprised many as they point out that the police department does not have any such clause for women when they are recruiting them for posts like the constables, sub-inspectors or deputy superintendents, reports India Today.
"I don't understand the need for a minimum circumference clause. It's understandable to check expansion for lung capacity but why the minimum clause?" a girl said.
Defending the advertisement, Deepak Khandekar, additional chief secretary, Forests, said, "The clause will be revisited if need be. This clause has been there for years in the recruitment of range officers and assistant conservators of forests."
This isn't the first time that the minimum chest circumference requirement has sparked controversy. In the past, the forest department posted a minimum chest circumference requirement for women while recruiting forest guards – a post at par of a constable in the police – which was opposed by women. The requirement was then abandoned in 2008.
It is now to see when the clause will be revisited. The state Public Service Commission (PSC) will hold the examinations on February 18 while applications are open till January 8.