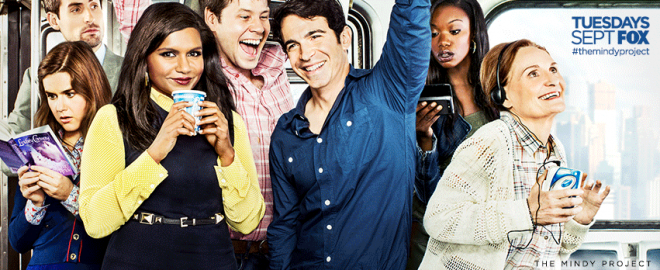 It seems more people are joining the cast of "The Mindy Project" season 3. After tapping four time Emmy winner Rhea Perlman and "Reno 911" star Niecy Nash, it is being said that Shonda Rhimes is going to play herself on the show, according to reports.
Rhimes is known for her roles in "Grey's Anatomy" and "Scandal". Apparently, she is a big fan of the show and is exicted to make an appearance.
However, the nitty-gritty of her role in "The Mindy Project" is being kept under the wraps. It is understood that she would be shooting for her part in September and her episodes would air this fall.
Meanwhile, the spoilers of "The Mindy Project" season 3 are out. It is reported that Mindy and Danny are going to give a second chance to their relationship. The first trailer of the season showed Mindy trying to dominate Danny in bedroom, telling him that she is not a submissive kind of Asian.
It is also said that their relationship may hit a rough patch when Mindy finds that Danny has not divorced his first wife yet.
"Unfortunately, the happy couple will hit a snag early in the season when Mindy learns that... Danny isn't technically divorced! While that naturally creates a big speed bump in their romantic relationship, it also strains their working one. After all, Danny's ownership in their practice could be at stake in his divorce settlement. Talk about a buzzkill!" said Adam Bryant of TV Guide.
It is also reported that there will be lot of skin show in the upcoming season and Danny might shed clothes several times.
Meanwhile, Danny's mother Annette Castellano (played by Perlman) is going to add a lot of spice to the show. She will be appearing in the episode titled, "Annette Castellano Is My Nemesis."
"The wonderful thing about the character is the trope of the mother-in-law-type figure who doesn't like the girl is so pervasive, it's like, 'OK, how do we do a new spin on this?'" show's EP Mindy Kalling told the Website.
Castellano is going to clash with Mindy and Danny and might be exploring her relationship with her sons and her husband.
"The Mindy Project" season 3 will be sired on 19 September.