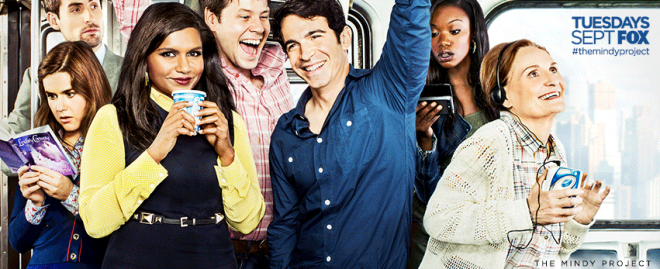 "The Mindy Project" season 3 is all set to witness a new entry. The producers of the show are planning to cast Emmy award winner Rhea Perlman as Danny's mother in the show.
Rhea Perlman's character would be named Annette Castellano and Chris Messina plays Danny in the show.
The executive producer and star of the show, Mindy Kaling revealed arrival of Perlman during the Television Critics Assoc. summer press tour.
"The wonderful thing about the character is the trope of the mother-in-law-type figure who doesn't like the girl is so pervasive, it's like, 'OK, how do we do a new spin on this?'" Kaling told reporters according to TV Line. "As Danny has said, 'I don't know how to please that woman.' So we haven't ignored her own relationship with her two sons [Danny and Richie, the latter played by the returning Max Minghella] and her ex-husband [played by Dan Hedaya]. So we really explore a lot."
Moreover, it is also said that episode 3 of the show would be called, "Annette Castellano Is My Nemesis" and is speculated to show the differences Mindy and Danny's mother have. The first episode of the "The Mindy Project" season 3 would be called "We Are a Couple, Bitches" and episode 3 would be called "Crime And Misdemeanors and Ex-Boyfriends".
Here are some of the tweets from Kaling about the show:
We are back! The Mindy Project Season 3!! @mindykaling @EdwardWeeks @adampally @XoshaRockstar #Messina #A+Cast pic.twitter.com/mT0QCvSRau

— Tess Sanchez (@Tesssanch) July 18, 2014
Get ready. #themindyproject pic.twitter.com/GcmCnwwyfz — Mindy Kaling (@mindykaling) July 3, 2014
Interestly, Mindy's ex-boyfriend will make a comeback in episode 2 of season 3 which will go on air on 16 September.
Fox CEO and chairman Peter Rice has said that he loves the show and is a big fan of its humor.
"I love 'The Mindy Project,'" said Rice to Zap2it. "I think it's really funny and smart. I think she's a great show runner. I hope it continues to be written at the quality it [has been], and I hope that it finds an audience. We have tried to construct a night now where we think it can bring a little bit more compatible flow to it, so my hopes are very high for it. I think it's a terrific show, and she's a great show runner."