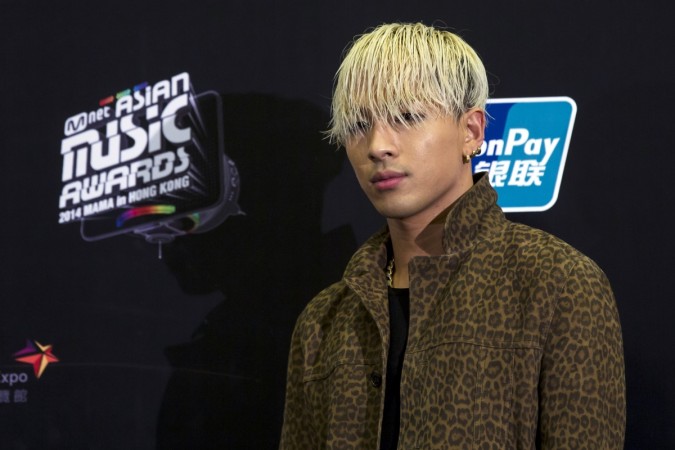 BIGBANG member Taeyang's relationship with actress Min Hyo RIn is admittedly very cute. The couple, who started dating recently, has never shied away from talking about each other. But how did it all start? Rin revealed this in a recent interview.
The "Running Man" star, who appeared on hit TV show "Radio Star" on Wednesday, May 11,said her chance-meeting with the "Eyes, Nose, Lips" singer was the catalyst. Her appearance on his music video, "1 AM," provided them with an opportunity to get to know each other well.
However, Taeyang's girlfriend added that she didn't know him prior to the filming of the song, and implied that the BIGBANG member also knew her from a distance.
According to Allkpop, she told host Cho Kyuhyun, "He [Taeyang] said he was impressed by my role in the movie 'Sunny'."
Taeyang's agency YG Entertainment confirmed the news of his relationship in June 2015, after the two were pictured on several occasions. But, the JYP Entertainment artiste said she met the singer quite a lot before news of their dating life was made public.
Until then, only the couple's close ones knew about their relationship, and Park Jin Young of JYO Entertainment and Yang Hyun Suk of YG were among them, Soompi reported.
In keeping with the theme of making candid confessions on the show, Rin, 30, also said that she broke up with Taeyang aka Young Bae, 27, once and the two got back together later. However, this statement shocked many netizens, who took to Twitter and shuddered at the thought of never seeing their favourite couple together.