Investigators are baffled over the sight of millions of small prawns that washed up on a beach in Chile.
The dead crustaceans were found stranded on a beach in Coronel, some 500 kilometres south of Santiago in Chile. They made the site to appear red in colour.
Local fishermen first noticed giant "red spots" appearing off the shore early this week. But, by Tuesday, they noticed that the prawns had moved to land. "Millions of prawns were stranded on the beach," fishermen union president Juan Gutierrez told Agence France-Presse news agency. "I've been a fisherman 39 years and have never seen anything like it before," he said.
Ever since the incident happened, local residents have come up with the number of theories for the prawn deaths. While some blame ocean currents for the prawn death, others have said that the two coal-fired power stations owned by electricity companies Endesa and Colbun are responsible.
Chile relies on coal to expand its energy production. Local fishermen claim that the power stations heated up the water temperature causing the prawns to wash up on the beach.
But Endesa Chile has denied any wrongdoing in the death of the prawns. Company's project manager Marcelo told the Associated Press that their studies indicated that the prawns might have died "due to the flow of deep waters coming from the continental platform, induced by currents of wind on the ocean."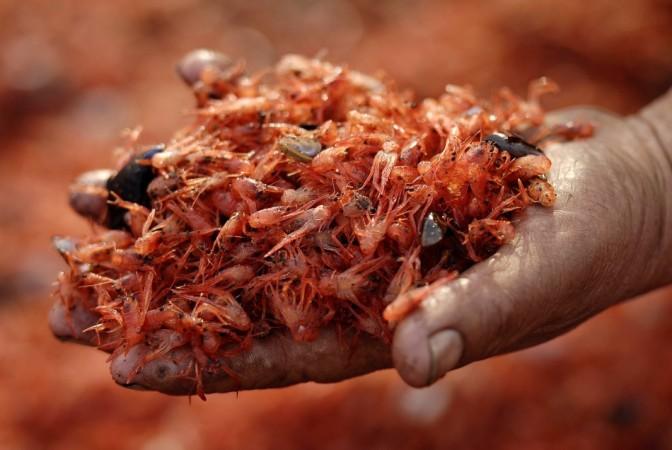 Meanwhile, authorities have collected samples from the site to investigate the cause of the phenomenon. They will be looking to trace elements that could have caused the prawns to get washed up on the beach. Environment officials will be looking into the water temperature and oxygen levels to determine the cause of the prawn deaths.
"We're investigating the Coronel Bay to establish the physical parameters of temperature, electric conductivity and, above all, the oxygen," local environment official Victor Casanova told the BBC.
Officials are also determining other factors such as viruses and poisoned food sources that might have killed the prawns.