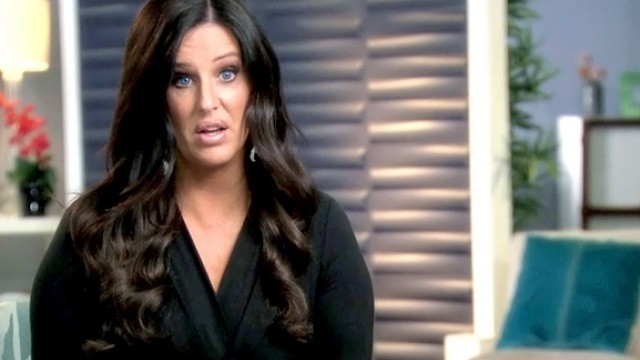 Thursday's episode of "Millionaire Matchmaker" titled "The Technical Brain and Moonstruck" did not end well for Emil Chynn, who came on the show to find love.
He walked away without success after transforming his date time into an interrogation segment, which clearly annoyed matchmaker Patti Stanger.
Stanger is said to have been apprehensive about finding someone for Chynn as he is a doctor, and Stanger believes that most of them want an ideal wife. She was also not impressed with his offer to give his $100,000 Ferrari to anyone who helps him find love.
Chynn, 47, is specific about what he wants his date to be like. He wants the girl to be between the ages of 27 and 35 and she should have a graduate degree. Additionally, and should be a size zero or two.
After meeting a lot of girls at the mixer, Chynn finally chose Stephanie for the date and managed to impress her by taking her to one of the most romantic restaurants in Los Angeles. He even upped the romance quotient by strewing the place with rose petals.
But even before they could properly sit down and talk, Chynn started bombarding Stephanie with questions. Chynn wanted to know if Stephanie wanted to have children, and did not drop the topic even when their meal was ready.
The date was a failure, and now Chynn is blaming Stanger for setting him up to fail.
"I told the producers they cast way outside my age requirements," Chynn told Radar Online. "And of course, Patti started yelling at me for picking a 25 year old. I told her it wasn't my fault she casted everyone so young. Of course, they have the power of the edit and cut my side out."
"Even though she is supposed to be on my team and help me find love, I constantly had to worry about her setting me up. It was difficult filming knowing she was ready to stab me in the back," he added.
Chynn also said that he lacked chemistry with Stephanie and called it one of the most painful dates of his life.
Meanwhile, Stanger has responded to Chynn's accusation on her Twitter account.
"Thx @radar_online for the dr Chen story but it didn't happen that way," she wrote. "If he's so rich why doesn't he hire a matchmaker in nyc? Cheap!"
(Edited by Vanilla Sharma)