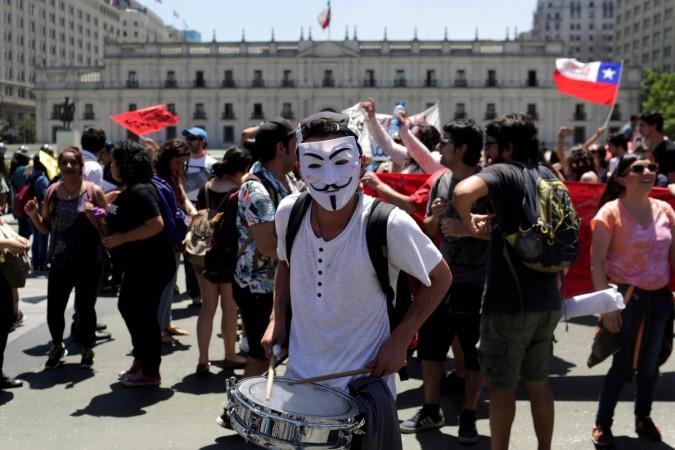 The Million Mask March will have massive police surveillance in London this year after the situation spiralled into chaos last year. Thousands of anti-establishment protesters are expected to walk the streets of London on the night of November 5 while wearing Guy Fawkes masks inspired by the V for Vendetta comic book and movie.
The event is organised by hacktivist group Anonymous. It claims to have conducted cyber-attacks against governments, terrorist organisations, white supremacist organisations, corporations and others. They also hold close association with the Occupy movement, Wikileaks, and the Arab Spring.
The UK Anonymous website describes the march on Parliament as a "protest against austerity ... the infringement of our rights ... mass surveillance ... war crimes ... corrupt politicians."
In London, police have said that the protest march can only take place between 6 pm and 9 pm and between Trafalgar Square and Whitehall. Protests are also limited to Trafalgar Square, Richmond Terrace and Parliament Square.
Here's how you can find out if it's happening in your city.
The protest march, however, is not confined to London. A map created by the Anonymous group shows locations across the world where the event will take place, including India.
The steps being taken by police in London is due to the disorder during the event in 2015. Four police officers were injured when protesters hurled fireworks and set a car on fire. At least 50 protesters were arrested mainly for public order offences with two for assaulting a police officer.
"We will always facilitate peaceful protest and have a strong history of doing so. However we have strong reason to believe that peaceful protest is the last thing on the minds of many of the people who will come along this year," Chief Superintendent Pippa Mills said.