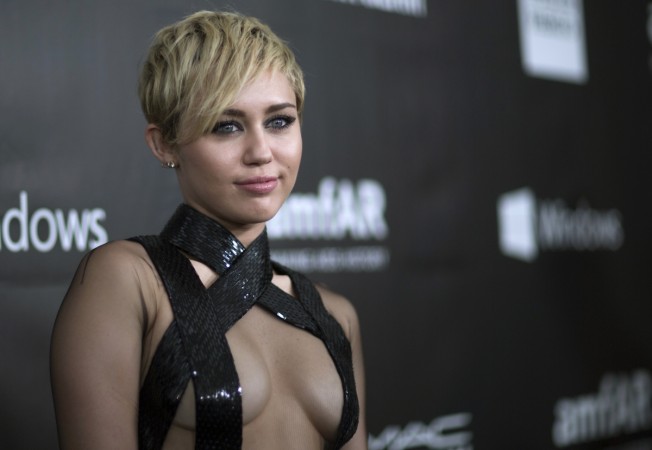 After performing braless on SNL, "Nothing Breaks Like a Heart" singer Miley Cyrus has once again amazed her millions of fans by providing some NSFW details about her beau Liam Hemsworth's manhood.
Earlier on Sunday, a popular meme account SourPsycho posted a graphic that said, "No man has all five: good d**k, empathy, a height above 5'9, no h**s and common sense."
The acclaimed singer was quick to dismiss the myth by simply commenting, "Mine does! Don't give up!" In reference to her fiancé's kind heart and other qualities that are too private to disclose on a public platform.
Check out Miley Cyrus' comment which is currently breaking the internet:
After her comment surfaced, many were quick to reply to her. Some of her fans were hopelessly positive and stated things like, "this gave me hope" and "YASSSS MILEYYY." But there were many who apparently was not too shocked by this revelation.
In the past, Miley Cyrus has openly stated that she and Liam Hemsworth are quite active between the sheets. While appearing on Ellen DeGeneres show, she was asked to sum up her sex life in one of the three ways: a roller coaster ride, luxury cruise or commuter trip on a Concorde jet. The "Wrecking Ball" singer chose the last one and when Ellen inquired, "That means it's fast?"
"I'm good. I got to go. I've got an album coming out," Cyrus simply joked.
Over the last couple of months, Miley has been extremely vocal about Liam. She recently opened up to Howard Stern on his show, The Howard Stern Show, about their house burning down in the Woolsey Fire and how Liam is her survival partner.
"He thinks it's not romantic, but I learned that it is. It is why you pair up with someone is for survival. And he was so incredible, he got all the animals out in his truck. He put two pigs in crates, which I tell you is so hard."
After saving all those animals, Liam also got "a lot of action."
Although, both Liam and Miley are extremely busy with their respective works, they do manage to get some time for each other to get intimate. She elaborated this by saying, "FaceTime is for. Cybersex."