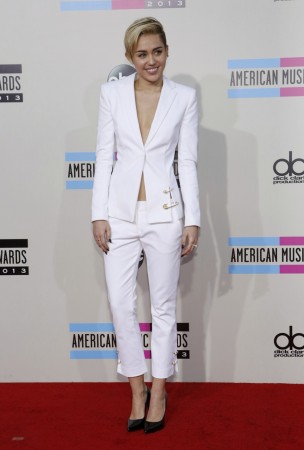 Miley Cyrus, 22, and Patrick Schwarzenegger, 21, have reportedly exchanged wedding vows in a secret ceremony in Miami.
The report came in the latest issue of Life & Style magazine, wherein the publication claimed that the secret marriage was a last minute affair. It has also been said that the duo did not get enough time to go for shopping and had to make their wedding rings with rolling paper.
The rolling papers, which were made up of 24 carat gold, belongs to Cyrus' collection and costs around $65 for 12 sheets, reported Hollywood Life.
Meanwhile, the magazine also revealed that the Disney Star and her beau exchanged vows at a friend's hotel suite and the marriage was attended by few dancers from the "Bangerz" tour.
"A little person stripper pal of Miley's who's ordained as a minister was waiting," a source told the site.
The tabloid with a cover story "Stunned Friends Reveal: Miley's Married" also stated that Schwarzenegger's mom, Maria Shriver, banned Cyrus from her home after getting to know about the secret ceremony.
However, as of now, there are no official confirmation on the secret wedding of "Wrecking Ball" singer and her boyfriend of two months.