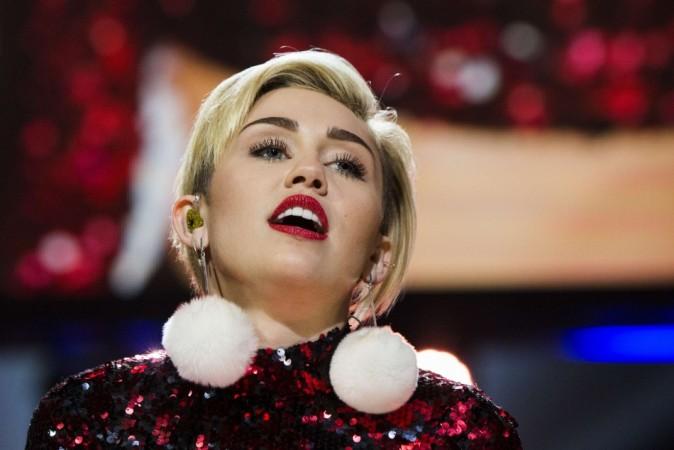 What happens when two musical powerhouses perform on the same stage? A melodic explosion occurs, and that is exactly what the queen of pop Madonna and the 'Empress of Twerking' Miley Cyrus had on the sets of MTV Unplugged.
Madonna and Miley had a blast on the sets of MTV Unplugged, where Miley performed to all her party anthems in acoustic. The show is slated to be aired on Jan 29. at 9.00 pm.
It seems that the Material Girl and the Wrecking Ball singer had a great time together shooting and crooning to their hearts content. Madonna even posted a picture on Instagram captioning it: "M &M ! Don"t ever Tell us We Can't STOP! #revolutionoflove"
The caption cleverly points to their hit songs - "Don't Tell Me" by Madonna and "We Can't Stop" by Miley.
Miley also seemed excited about the show as well as she tweeted:
MTV UNPLUGGED ❤️❤️❤️❤️

— Miley Ray Cyrus (@MileyCyrus) January 28, 2014
The Show
Gaby Wilson of MTV writes:
"...the "Don't Tell Me" x "We Can't Stop" collab is bananas and feels so brain-pettingly correct-kind of like how the series finale of Breaking Bad ties up all the loose ends PERFECTLY except this isn't your favorite five-season TV show, it's years of pop culture lady rebel history-but from a style perspective (I can't turn it off, sorry I'm not sorry), you also really need to see these 'fits in motion."
Talking about her show, Miley later said:
"I can't believe you let me of all people do an 'Unplugged. That was brave."
Miley was also excited about performing with the Hard Candy star.
"That was pretty f---ing cool you guys. It was one of those days that was pretty easy to get out of bed. I get to perform with Madonna in bedazzled cowboy boots. I can't really complain about anything,"
By performing for MTV unplugged, Miley now joins the slew of other legendary musicians like Nirvana, Eric Clapton, and Mariah Carey among others who had appeared on the show. This will be Miley's last 'up and personal' appearance on TV before she kicks off her 'Bangerz' tour on Feb. 14.