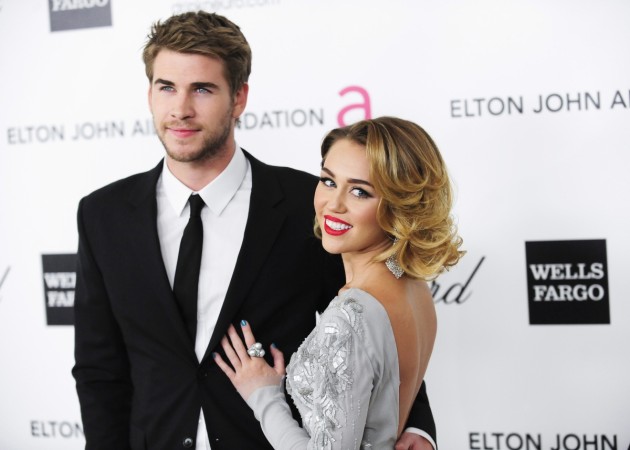 Miley Cyrus and Liam Hemsworth, who recently got back together, will reportedly get married in Australia. The 23-year-old "Wrecking Ball" singer and the Australian actor rekindled their romance this March after splitting up in September 2013. They were engaged for more than a year before calling off their engagement.
Cyrus and Hemsworth want a beach wedding, and they are reportedly considering having it at Chris Hemsworth's home in Byron Bay. "Miley & Liam have been spending a lot of time down under planning their wedding and brother Chris has opened his massive home to the pair," a source tells HollywoodLife. "They love the idea of having a huge party at Chris' place. Everything about the beachside home is beautiful and secluded, just the way Liam likes it," the insider added.
Meanwhile, another source revealed that their parents have been helping the couple plan their big day and they are supportive of Cyrus and Hemsworth's decision to tie the knot in Australia.
Cyrus and Hemsworth fell in love while filming "The Last Song" back in 2009 and they soon got engaged. However, their relationship became strained in 2013 after Cyrus started distancing herself from her Disney-actress image, and started experimenting with her looks.
Talking about her split with Barbara Walters in 2013, Cyrus revealed that the duo was moving too fast in their relationship when Hemsworth proposed in 2012. "I was so scared of ever being alone, and I think, conquering that fear, this year, was actually bigger than any other transition that I had, this entire year," Cyrus said, reported Celebuzz. "I don't ever want to have to need someone again, where you feel like, without them, you can't be yourself."
"I don't think I realized what 19 truly is, and I got engaged at 19, and I definitely wouldn't change being engaged."