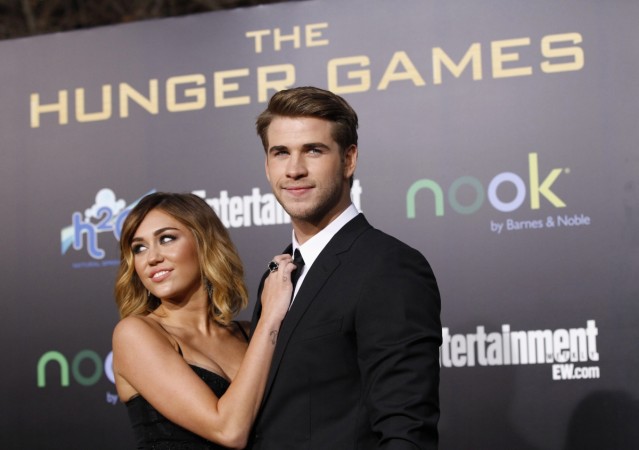 Miley Cyrus and fiancé Liam Hemsworth rekindled their romance earlier this year, but it was only on Friday they decided to put the spotlight back on their relationship by posing together at an event.
The duo was present at Variety's Power of Women luncheon in Los Angeles and Hemsworth made sure to be with his girlfriend to cheer her as she was honoured for her ongoing charity work with her Happy Hippie Foundation, which supports homeless youth and the LGBTQ community.
"I was overjoyed to not only share today with the brazen women in this room … but feeling just so fortunate," Cyrus said onstage during her speech, "To anyone who's ever felt like they're different or don't fit in, I want you to take that as a victory and know you're not alone. I want to send love into the universe because we desperately need it," she said, ending her speech.
Cyrus recently opened up about feeling different in an interview with Variety while talking about the fluid nature of her sexuality. She told the magazine that she started identifying as pansexual as soon as she figured out what it was. "I went to the LGBTQ center here in L.A., and I started hearing these stories. I saw one human in particular who didn't identify as male or female. Looking at them, they were both: beautiful and sexy and tough but vulnerable and feminine but masculine. And I related to that person more than I related to anyone in my life," she said.
Cyrus first came out as pansexual in 2015, just two years after she initially ended her relationship with Hemsworth. The duo started dating after working on The Last Song together back in 2010 and they got engaged two years later.