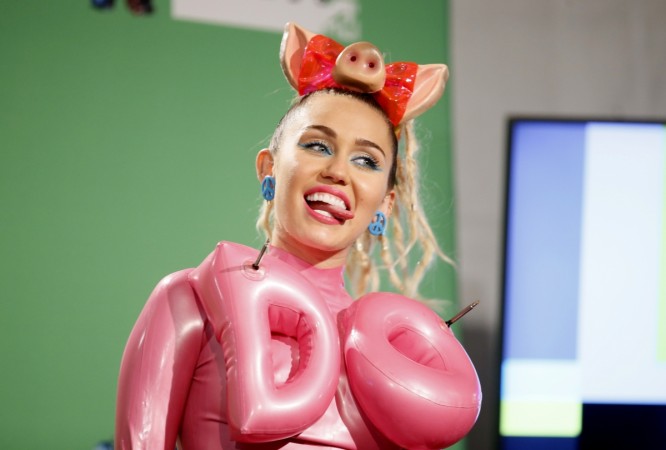 Miley Cyrus is reportedly unable to fix on a date for her wedding to boyfriend Liam Hemsworth.
According to reports, their initial plan was to get married in Australia sometime in the summer. But the "Wrecking Ball" singer has now decided to tie the knot this fall, but the venue is yet to be decided. The wedding is expected to be an intimate affair with just family and close friends.
"Miley is pretty adamant about having a small, private ceremony," a source close to the couple told Us Weekly. "But Liam wants a really big wedding, so I'm sure they'll come to a compromise."
Reportedly, Cyrus is also unsure about where to go for their honeymoon.The duo had earlier settled on Bora Bora, but Cyrus is said to have cancelled flights and lodging in Bora Bora. "They had the entire trip planned, but Miley just decided she didn't want to go there anymore," explained the Cyrus insider. "They have yet to pick a new locale."
Cyrus' decision to cancel their honeymoon has given rise to split rumours, something that has been plaguing the couple ever since they rekindled their romance earlier this year. Cyrus and Hemsworth fell in love while working on "The Last Song" and they got engaged in 2012. However, they soon separated and stayed away from each other for almost two years.
Hemsworth opened up about the split and their rekindled romance during an interview with GQ Australia, saying they were going in different directions at the time. "Of course it was hard, man," he said in the magazine's June-July issue. "But we were both going in different directions and it's just what needed to happen. We were both super young and it was a good decision at the time — we both needed that."