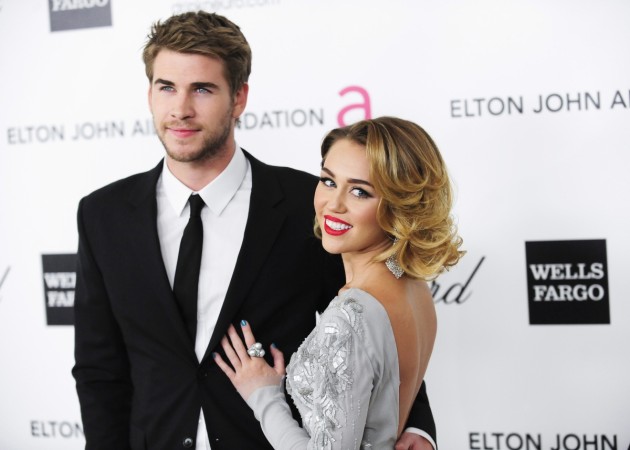 Miley Cyrus and Liam Hemsworth seem to have called off their on-again, off-again relationship. The couple, rumoured to have got engaged a few months ago, is reeling from issues like infidelity and lack of trust, according to an article on Hollywood Life (via Life and Style).
The outlet reported that the Hemworth doesn't want to continue dating the "Wrecking Ball" singer after recently hooking up with another girl. According to the article, Cyrus, who is currently in New York filming a new Amazon series directed by Woody Allen, received this piece of news from her ex.
A source added that Hemsworth doesn't want to settle down anytime soon and nor does he see Cyrus as "the one." According to the source, the actor cheated on his ex when they were in his home country, Australia. The incident occured when he went surfing with friends, Hollywood life reported.
Hemsworth has admitted to cheating on Cyrus, and she isn't in the mood to forgive or reconcile. The source added that she's fuming and heartbroken, especially since Hemworth broke the news days before their rumoured wedding.
However, Gossip Cop reported that the two were still dating and questioned the legitimacy of the article. So far, neither Cyrus nor Hemsworth have responded to the article.
Cyrus sparked rumours of engagement with Hemsworth after she was spotted the same engagement ring he had given her earlier. The couple broke up in 2013 after being engaged for one and a half years.