Hollywood couple Miley Cyrus and Liam Hemsworth are reportedly gearing up to take their relationship to the next level.
According to Hollywood Life, the engaged pair are busy revamping their new 33.5-acre Tennessee property which the Hannah Montana star bought for $5.8 million in August 2017.
A source close to Cyrus revealed that "Miley and Liam have been spending a lot of time at the home she bought last year in Tennessee. It's a gorgeous five bedroom home that's only a few miles from the town of Franklin, where she grew up."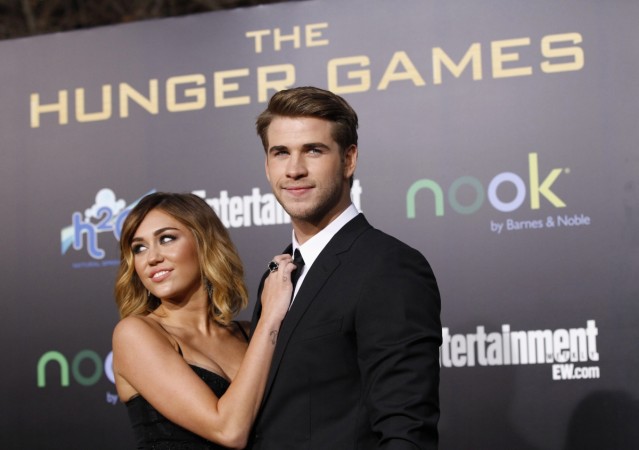 Their future home is reportedly a vast 6,869 square feet property with a pool and a mini golf course surrounded by a wooded area. The insider went on to say, "Miley and Liam have been in full on nesting mode. She's been redecorating the place and slowly making it over into her dream home."
"Miley isn't talking much about her plans for a family, but she has always been clear that she wants to raise her kids in Tennessee, where she grew up," the pop star's friend revealed to Hollywood Life. "She still considers that home and feels like it's the best place to raise her kids, out of the spotlight. She's not pregnant yet as far as I know, but it's pretty clear she and Liam are getting ready for that next step."
Although the couple has remained mum about their baby plans, a friend revealed, "Miley says they've never been more deeply in love than they are right now. They've been having a lot of hot baby making sex, that's part of what's really brought them closer than ever. They've both agreed that they're at the place in their lives that they'd actually be ready if she got pregnant."
On the other hand, the couple still remain undecided about marriage. "Miley and Liam consider themselves married," the singer's friend had told the outlet. "They refer to each other like they are, too, so it's a bit confusing. But Miley swears they haven't actually tied the knot and she says they may never do it. They want to have a family and be together forever, but they legit might never get married."