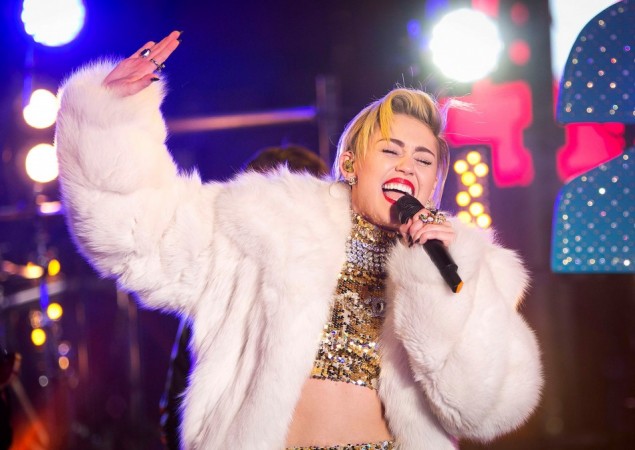 Liam Hemsworth and Miley Cyrus might have called off their engagement and gone their separate ways, but the Australian actor still cares for his former fiancée.
Reports have it that Hemsworth reached out to Cyrus soon after she was hospitalized following a reaction to an antibiotic.
"Liam still cares about Miley. He was extremely worried when he heard Miley was hospitalized, so he got in touch to find out how she is … They didn't work out as a couple, but he still wants to know that she's okay," a source told Showbiz Spy.
Cyrus and Hemsworth called it quits last year after dating for almost four years. Although the duo did not divulge the reasons for going their separate ways, multiple reports stated that it was due to the former Disney actress' wild-child ways.
Her transformation from a Disney teen idol to pop music's bad girl did not go down well with Hemsworth, and the last straw with Cyrus' controversial MTV Video Music Awards performance with "Blurred Lines" singer Robin Thicke, reports indicated.
"Liam really does care about Miley, but her racy new look and sort of ghetto attitude isn't exactly what he signed up for," a friend of the actor told Radar Online at the time. "Her VMA performance absolutely mortified him and he couldn't be more embarrassed. He doesn't really see anything sexy about what she did on stage."
"It's not just Liam that Miley is pushing away…his entire team is urging him to part ways with her because she's nothing but negative for his reputation and career," the source alleged.
"Liam is a serious actor with a growing career, while Miley has just turned into a joke."
Although the couple has since broken up, Cyrus recently told UK's Love magazine that they still keep in touch. The 21-year-old said that she had been with Hemsworth since she was 16 and nothing will make her not love him.
"I've known this guy all that time and if it doesn't work out I can still smile and love him and he can love me and that's great, that's the way to be," she said, according to HollywoodLife.
(ED:VS)